EDUCATION, HEALTH & NON-PROFIT
Take the lead in innovation and data protection
Within education, healthcare, and non-profit organisations, budgets are tighter than ever and expectations are constantly rising. Make sure your processes and underlying technology are aligned by transforming your IT with a cost-efficient, scalable, and secure environment.
Lead your industry while staying on budget
Streamline processes using a modern infrastructure
Create a foundation your organisation can build on
Streamline processes to work more efficiently
Improve user satisfaction
Work more efficiently with cloud applications
Refactor your applications for use in the cloud
Make operations more efficient and cut costs
Improve internal and external collaboration
Safeguard data with the right protection
Protect your data and your customer's
Map dataflows and monitor them to identify potential threats
Guarantee availability and protect against disaster with back-up and recovery solutions
Solutions to lead the way
Your organization also has a wealth of data. Do you know how you can use this data with the help of modern infrastructure and cloud-based analysis solutions?
Not yet? Then download this e-book so that you can discover how you can use data and convert it into useful insights.
A clear vision on the road to success
As a leading managed service provider we design, build, and manage cloud services with the building blocks from major vendors such as Microsoft Azure and AWS, combined with a 24/7 operation and support guarantee.
We help you optimize your business today,
so you can reinvent your industry tomorrow.
Learn about our methodology ››
Design:By mapping out your IT landscape and business needs, we can identify the best next steps of your digital transformation.
Build:From strategy to implementation, let us guide you through a successful journey, creating the ICT foundation for your business.
Manage:Our experts manage your cloud solution with monitored services, 24/7 support, and Continuous Compliance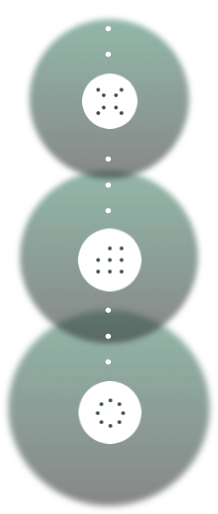 A little spark can lead to great things.
You just need to know how to ignite it.
Contact us using the form below,
call (+32) 09 274 29 00 or e-mail us info@be.sentia.com