Industry & Utilities
Drive innovation further and close in on your business goals
The contemporary manufacturer rightfully focuses on optimized production -and- cost reduction, even when entering new markets and when scaling up. The Cloud Era brings new possibilities to help address such concerns, if you can leverage the right technology and practical Cloud knowledge.
Technology in function of the manufacturer's requirements
Upgrade your infrastructure to produce more efficiently
Scale out your infra-application stack effortlessly, following mergers and acquisitions
Venture into new geographical areas, using exact instant copies of your existing ICT platforms
Improve production quality and efficiency
Combine existing ICT with new, cloud-centric possibilities
Move from traditional methods (ASP, AM, NM, MGrid, …) to Cloud Manufacturing (CMfg)
Include suppliers and consumers in an ecosystem of new and existing services and communication methods - that literally spans the globe
Push application workloads outwards, closest to the plants that currently need these the most
Make data-driven decisions
Gather real-time insights with Big Data technologies to manage your production and business, in real-time
Deploy RFID on products, wireless sensors on production streets – and steer production processes based on accurate, recent information
Create a corporate Data Lake and extract valuable, actionable information for tactical and (even?) strategic decision making
Solutions to lead the way
A clear vision on the road to success
As a leading managed service provider we design, build, and manage cloud services with the building blocks from major vendors such as Microsoft Azure and AWS, combined with a 24/7 operation and support guarantee.
We help you optimize your business today,
so you can reinvent your industry tomorrow.
Learn about our methodology ››
Design:By mapping out your IT landscape and business needs, we can identify the best next steps of your digital transformation.
Build:From strategy to implementation, let us guide you through a successful journey, creating the ICT foundation for your business.
Manage:Our experts manage your cloud solution with monitored services, 24/7 support, and Continuous Compliance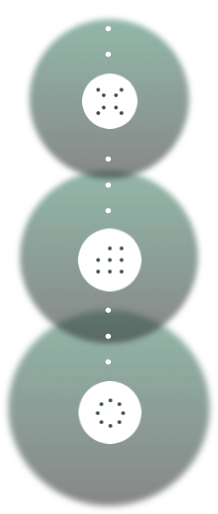 A little spark can lead to great things.
You just need to know how to ignite it.
Contact us using the form below,
call (+32) 09 274 29 00 or e-mail us info@be.sentia.com