Media & Digital Agencies
Infrastructure built for uptime
From an organizational point of view, you will want to delegate access / management rights selectively to trusted partners for content supply services, production, and fulfilment. The solution as a whole, but most certainly also your infrastructure partner, should fully support your partners.
Infrastructure tailored to media activities
Stay continuously online
Prepare for expected / unexpected traffic peaks with scalable infrastructure
Leverage the benefits of Sentia's Design-for-Failure design philosophy
Protect your labels against threats such as DDOS attacks
Disrupt your industry
Enforce your labels with the latest technologies, e.g. interact live with consumers through AI
Use Machine Learning and Big Data technologies to adjust content and interaction to consumer behavior - in real-time
• Design and launch branch-crossing, innovative services
Control costs, per label
Continually measure a label's popularity based on actual consumer interaction and adapt content and infrastructure automatically, on-the-fly
Adjust technological measures (and related costs) to match each label's life cycle to its actual, current popularity rating
Move content outwards to 'vanguard bastions' depending on the consumers' present usage patterns, saving on data traffic costs
Solutions to lead the way
A clear vision on the road to success
As a leading managed service provider we design, build, and manage cloud services with the building blocks from major vendors such as Microsoft Azure and AWS, combined with a 24/7 operation and support guarantee.
We help you optimize your business today,
so you can reinvent your industry tomorrow.
Learn about our methodology ››
Design:By mapping out your IT landscape and business needs, we can identify the best next steps of your digital transformation.
Build:From strategy to implementation, let us guide you through a successful journey, creating the ICT foundation for your business.
Manage:Our experts manage your cloud solution with monitored services, 24/7 support, and Continuous Compliance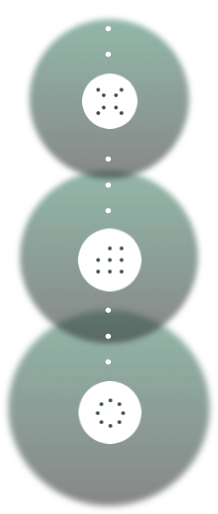 A little spark can lead to great things.
You just need to know how to ignite it.
Contact us using the form below,
call (+32) 09 274 29 00 or e-mail us info@be.sentia.com