Data Protection
Protect your data with a partner you trust
With Sentia's solutions, you can safeguard business continuity by making sure your data is fully backed-up and recoverable from any disaster.
Keeping you running, whatever happens
We build infrastructure that protects your operations by continuously backing-up and replicating your data. We make sure your organisation keeps on running with disaster recovery systems that minimise down-time.
Guaranteed business continuity
Protect data and operations with our cutting-edge back-up solutions..
Solutions to match strategy
Choose public, private, or hybrid cloud to match your business strategy.
High-speed back-up and recovery
Recover quickly with replicated storage across multiple locations.
Fully managed from back to front
Use our experts to architect your infrastructure and manage workloads.
Infrastructure to ignite your strategy
Our experts work with you to choose the best cloud solution for you. We can build the infrastructure, or just manage your operational workload. Whichever you choose, we make sure your infrastructure is built to support your business strategy.
Fuel up-time, extinguish down-time
We protect your data by backing-up and replicating all aspects of your organisation, from individual files to complete application environments. With managed back-up, we store and secure your operations to eliminate potential down-time.
Fully managed to help you shine bright
Our team of experts will fully manage your environment, providing quick responses to issues and delivering the latest security updates. We manage the essentials for you, to keep your operations stable and your performance high.
A clear vision on the road to success
As a leading managed service provider we design, build, and manage cloud services with the building blocks from major vendors such as Microsoft Azure and AWS, combined with a 24/7 operation and support guarantee.
We help you optimize your business today,
so you can reinvent your industry tomorrow.
Learn about our methodology ››
Design:By mapping out your IT landscape and business needs, we can identify the best next steps of your digital transformation.
Build:From strategy to implementation, let us guide you through a successful journey, creating the ICT foundation for your business.
Manage:Our experts manage your cloud solution with monitored services, 24/7 support, and Continuous Compliance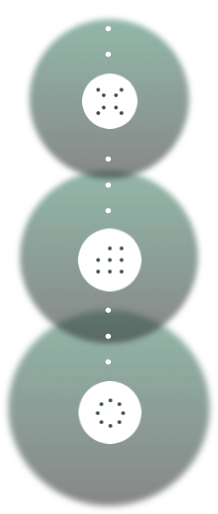 A little spark can lead to great things.
You just need to know how to ignite it.
Contact us using the form below,
call (+32) 09 274 29 00 or e-mail us info@be.sentia.com
Technology in this solution