Managed Containers
Spark innovation with contained development workspaces
Give developers a contained creative workspace to increase their operational efficiencies and improve the application lifecycle. All while optimising costs.
Achieve greater agility with Containers-as-a-Service
Strip away a layer of complexity from your DevOps processes by having everything you need to run your applications in one contained space, allowing your business to innovate quickly and flexibly.
Increase speed to market
Allow developers to automate processes in development, testing, and production.
Remove expensive infrastructure
Avoid the ongoing fixing and managing of your infrastructure and let us build one for you.
Increase workspace availability
Increase the availability of developers with time-efficient workspaces.
Choose your technology
Choose technology to match your business needs, from Microsoft, AWS, or Sentia.
Spark big ideas in a contained space
Bind applications together with containers, giving your developers everything they need to ensure the application works in multiple environments. You can configure files and create or destroy containers in seconds, allowing you to be more flexible and speed up the development, testing, and deployment process.
Fuel and focus your development practice
Containers make sure applications run and work as they are meant to, by eliminating environmental inconsistencies and making testing and debugging simpler. This means that development teams can focus on meeting business objectives instead of dealing with the complexities of infrastructure.
Pay-as-you-use to manage costs
Containers require less hardware than traditional virtual machines, resulting in lower bare metal and data costs. This means that containers allow you to move away from a CapEx model to an OpEx one, reducing initial costs and making sure you avoid overspending on capacity requirements.
Technology in this solution
Middleware (Platform) Management
A clear vision on the road to success
As a leading managed service provider we design, build, and manage cloud services with the building blocks from major vendors such as Microsoft Azure and AWS, combined with a 24/7 operation and support guarantee.
We help you optimize your business today,
so you can reinvent your industry tomorrow.
Learn about our methodology ››
Design:By mapping out your IT landscape and business needs, we can identify the best next steps of your digital transformation.
Build:From strategy to implementation, let us guide you through a successful journey, creating the ICT foundation for your business.
Manage:Our experts manage your cloud solution with monitored services, 24/7 support, and Continuous Compliance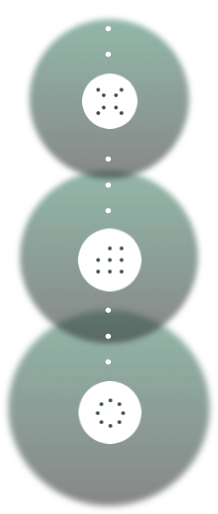 A little spark can lead to great things.
You just need to know how to ignite it.
Contact us using the form below,
call (+32) 09 274 29 00 or e-mail us info@be.sentia.com