Data (Lake) Engineering
Access data to empower your decision-making
Use our expertise to unlock the data you already have and turn it into actionable intelligence, allowing you to make decisions confidently.
Spark better decisions
To compete in a fast-paced market, you need to act fast on the information you've got – but you also need to manage your data to keep it secure and compliant. We use data lakes to help you manage and utilise your data and improve decision making with reliable insights.
Manage huge sums of data
Manage and utilise large amounts of data by creating ready-to-use data lakes.
Filter your data-sets
Filter your data to improve decision making, in a compliant and agile platform.
Centralise data governance
Use centralised governance to ensure compliance of your data from multiple locations.
Make infrastructure cost-efficient
Create an agile system and only reconfigure when you need to, saving on induction costs.
Pool and manage your data
Pool data from multiple sources within your business and centralise your governance so you can easily manage, cleanse, protect, and access it in one place, and stay compliant with industry data regulations.
Unlock embedded data
Achieve more with the information you already have. We combine data from different sources, such as your on-premises, SaaS and, cloud applications, and then filter it into an accessible data lake ready for analysis.
Insights to help you lead
Use clear and interactive reporting functionalities to gain performance insights. Increase your ability to rapidly adapt to changes and build a future-proofed organisation, whilst also meeting regulatory standards.
Technology in this solution
A clear vision on the road to success
As a leading managed service provider, we design, build and manage cloud services for major vendors such as Microsoft Azure and AWS, combined with a 24/7 operation and support guarantee. We help you optimise your business today, so you can reinvent your industry tomorrow.
Learn about our methodology ››
Design:By discovering your IT landscape and business needs, we recommend and design the next steps of your digital transformation.
Build:With our expertise in Azure, AWS and application development, we set up and migrate infrastructure, processes and build or refactor applications.
Manage:We take extreme ownership with our fully managed and monitored services, and 24/7 dedicated support. Making sure you stay compliant.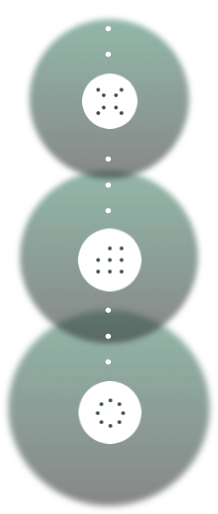 A little spark can lead to great things.
You just need to know how to ignite it.
Contact us using the form below,
call (+32) 09 274 29 00 or e-mail us info@be.sentia.com
The platform is designed and managed by our certified experts, using only the best of class infrastructure and hardware. The cost-effective infrastructure improves IT efficiency and puts you in control of your resources. On top of that, Sentia Cloud is ready for hybrid cloud and DDOS protection and we facilitate a full suite of managed services that help you lead the way.