Sentia Technology
The technology to help
you lead the way
Technology
At Sentia we only work with technologies that help meet our clients' goals. Your architecture is meant to work around your business strategy, and we firmly believe in technology that will not only provide a solution to an immediate challenge but one that will enable you to take the lead.
Sentia Cloud
Sentia cloud infrastructure allows you to align business processes with your platform for increased resource optimisation, streamlining your workloads with protected virtual machiness that scales utilisation on demand and enables infrastructure flexibility, security and performance.
Modernise your business with Sentia Cloud, a private and multi-tenant cloud platform.
Amazon Web Services
AWS is known for its selection of highly scalable and secure cloud infrastructure services. Sentia is an AWS MSP (Managed Service Program) Partner. This highly audited program is only awarded to businesses highly skilled at cloud infrastructure and application migration and provide exceptional proactive monitoring, automation, and management services.
Tap into the competitive advantages of digitalization with Amazon Web Services cloud platform.
Microsoft Azure
Microsoft Azure cloud is at the heart of our digitalisation solutions, and our Microsoft MSP expert partner status highlights that we are a capable partner who has been audited yearly and met a range of pre-requisites that prove we continuously work for remaining the leading Azure experts.
Allow your business to grow and scale efficiently with Microsoft Azure cloud technology.
Certifications and Partnerships which help us lead your way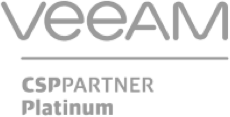 A little spark can lead to great things.
You just need to know how to ignite it.
Contact us using the form below,
call (+32) 09 274 29 00 or e-mail us info@be.sentia.com