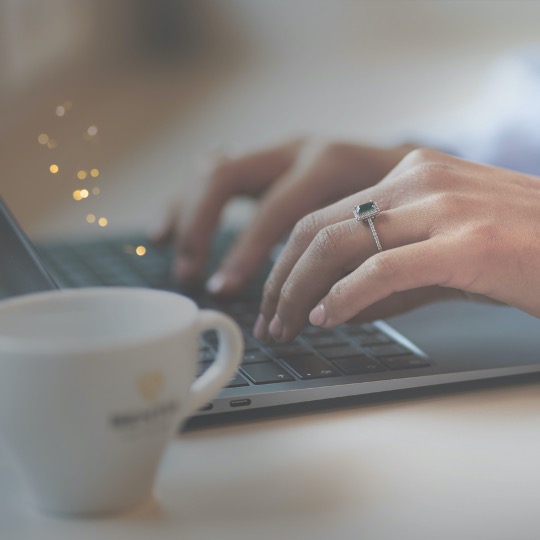 Cloud Computing Explained
The vehicle for digital transformation
Cloud computing in a nutshell
Cloud computing covers the delivery of computing resources, including servers, storage, databases, networking, software, analytics, and intelligence, over the Internet. Companies offering these computing services are called cloud providers whereas users of cloud services are charged on a pay-as-you-go basis.

The main advantage of cloud computing is that it allows customers to access and use computing resources on-demand, without the need to build and maintain their own physical infrastructure. This saves you time, money, and effort and allows you to focus on your core business rather than on IT. There are several types of cloud computing services:
Infrastructure as a Service (IaaS): IaaS provides organizations with access to computing infrastructure, including servers, storage, and networking, over the Internet. Customers can 'rent' these resources on a pay-as-you-go basis and have complete control over them, including the operating system, middleware, and applications.

Platform as a Service (PaaS): PaaS provides organizations with access to a cloud-based platform for developing, testing, and deploying applications. The platform includes everything that is needed to develop and run an application, including the operating system, middleware, and development tools. Users do not need to worry about maintaining the underlying infrastructure and can focus on developing and deploying their applications.

Software as a Service (SaaS): SaaS provides organizations with access to software applications over the Internet. Users avoid the burden of having to install or maintain the software on their own computers and can access it through a web browser. SaaS providers typically handle all of the maintenance and updates for the software, which allows companies to focus on using the software to meet their needs.
See the main advantages and differences between the three largest cloud vendors.
Why are businesses leaping towards cloud computing?
Cloud solutions offer several business benefits to organizations:
Scalability: Cloud computing allows companies to scale up or down their computing resources as needed, which means that they can increase or decrease their capacity in response to changes in their end users' demand. This allows them to optimize their costs and ensure that they always have the right amount of computing resources.
Flexibility: using the cloud an organization is able to access their computing resources from anywhere with an Internet connection. This means that employees can work from anywhere, at any time, and on any device, which can increase productivity and collaboration.
Innovation: By using cloud computing, organizations can access the latest technologies and services without having to invest in them themselves. This allows companies to focus on their core business and stay ahead of the competition.
Speed: Cloud computing allows businesses to reduce time-to-market by deploying new applications and services faster, as they don't have to worry about procuring and setting up the necessary hardware and software.
Security: Cloud providers invest heavily in security measures to protect the data and applications of their customers. This includes physical perimeter security measures such as data centers that are protected by guards and cameras, as well as technical measures such as encryption and firewall protection. By using cloud computing, companies can benefit from these security measures without having to invest in them themselves.
Cost savings: By acquiring computing resources on a pay-as-you-go basis, organizations can avoid the upfront costs and ongoing maintenance expenses of building and maintaining their own physical infrastructure. This can be especially beneficial for businesses that don't have the skills or competencies necessary for managing owned IT infrastructure.
To maximize the benefits and minimize the risks of cloud computing, businesses should carefully evaluate their needs and choose a cloud computing provider that meets their requirements. Implementing appropriate security controls and regularly reviewing and assessing their use of cloud computing services is strongly advised.
The 5D model for cloud migration
Sentia has extensive experience with cloud migrations to the (public) cloud for AWS, Azure and Google. Sentia's renowned success in designing and implementing cloud strategies for organizations of all sizes is supported by its use of a proven approach: the 5D model. With the 5D-model (Discover, Define, Design, Develop and Deploy) a systematic investigation reveals the tasks to be done, so an appropriate transformation strategy is created and implemented. All aspects are considered: technology, human elements and processes. In addition, Sentia's unique Landing Zone makes it easy to complete a uniform, automated relocation of workloads. Our Cloud Center of Expertise offers high-quality governance to support the management challenges faced by any IT organization.
Learn about our 5D approach
The rundown
In conclusion, cloud computing is a powerful and flexible way for businesses to access and use computing resources. It can help businesses innovate, scale up or down as needed, and deploy new applications and services faster. And it is growing rapidly, offering several benefits mentioned above, including scalability, security, and flexibility; the cloud computing market in Europe is expected to reach a value of €560 billion in 2023*. This growth is driven by the increasing demand for cost-effective and flexible computing solutions, as well as the ongoing improvements in cloud technologies.
However, there are some potential challenges and risks, such as dependency on the cloud provider, data privacy and security, and compliance. It is important for businesses to carefully evaluate the security and compliance measures of potential cloud computing providers, and to implement appropriate controls to protect their data and systems. They should also be aware of the risk of vendor lock-in and the importance of having a robust and reliable infrastructure. With careful planning and management, cloud computing can be a valuable tool for businesses.
Reach the destination on your cloud journey
With Sentia as your neutral and strategic managed cloud service provider you can get in control with where your data lives and achieve the confidence to accelerate your digital transformation. We design your cloud cloud strategy as well as implement and manage your entire cloud journey no matter where you are today. Contact us to experience how we secure the right cloud solution for your business: