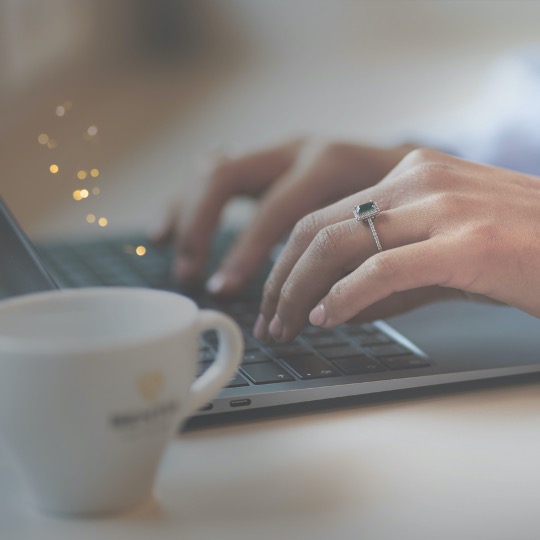 Types of cloud hosting
Traditional vs. Cloud Hosting
Cloud hosting - explained
Businesses have a constant need to carry out complicated tasks at an increasingly faster pace, running and maintaining applications, infrastructure and software seamlessly. In general, major deployments can take a very long time to get live and affect the entire IT infrastructure (including costs). Instead, the flexibility of rapid solution deployment is critical for organizations. Cloud hosting meets those business needs, providing the capabilities of fast implementations at a lower cost of operations overall, among other benefits mentioned here.

Cloud hosting is the process of outsourcing your IT resources such as computing and storage to a service provider that offers infrastructure services on demand. In the traditional model, servers and storage, with dedicated hardware and virtual resources, reside on-premises and can be a costly capital and operating expense for organizations. See also cloud computing.

The term itself covers a range of technologies available with host servers that can be virtual, private, public or hybrid. However in contrast to traditional hosting, this provides a path for a much broader shared pool of IT resources to deliver scalability, reliability and availability as your infrastructure, network and system resource are shared. Unlike traditional hosting, solutions are not deployed on a single server - instead, a network of connected virtual and physical cloud servers hosts the application. Cloud hosting features include:
Applications and workloads are deployed on a cloud network instead of on-premises
IT resources are spread across hundreds of virtual machines that load balance I/O demands
Resources scale to business needs rather than remaining fixed
You only pay for the resources you use compared to investing in a certain sum capacity
Cloud servers themselves provide improved management of the resources as it is hosted by a third-party service provider instead of your own. Hence, the cloud hosting model is a more cost-effective alternative to the traditional dedicated server model that requires you to build and manage your own data center.
Managed cloud hosting
Configuration and maintenance of the infrastructure, operating system and application are management tasks associated with server resources. In a managed cloud hosting setup, the cloud service provider is responsible for those management tasks, with you keeping the administrative access.

Managed cloud hosting refers to outsourcing the management of your entire cloud infrastructure, allowing you to focus on your core business. Avoiding the need for in-house expertise, the managed services can range from support, disaster recovery, and remote monitoring to security, performance and cost management. On the other hand, unmanaged hosting takes a more DIY approach to cloud hosting, requiring significantly more time, effort, and knowledge.
Furthermore, cloud managed service providers deliver service-level agreements (SLAs), guaranteeing business continuity and taking a centralized administration approach with varying degrees of automation to provision the resources to your application needs.
The 7 business benefits of cloud hosting
Cloud hosting is all about maximizing efficiency while reducing costs. It provides significant capital and operational savings as you don't have sink in the upfront capital investment associated with owning and managing data centers. Many organizations also prefer a hybrid model that mixes compute and storage resources residing on premises with compute and storage in a cloud provider's environment. Hybrid cloud hosting combines the security and governance of private cloud hosting with the scalability of public, using and paying only for the resources you need. The seven main business benefits includes:
Scalability & Flexibility: The game-changing advantage of cloud hosting is scalability and its derived business agility. Especially beneficial for companies in growth markets, cloud hosting makes it incredibly easy to instantly allocate resources like storage, bandwidth, RAM etc. from the available resources in the cluster of servers. This allows you to react quickly to changes in customer demand and requirements of your organization. In traditional hosting style setups, you are bound by rigid specification to a fixed set of servers with limited resources, which makes you unable to ramp up resources at speed when the need arises.


Cost Efficiency: Cloud hosting is typically offered as a service with providers responsible for maintaining all necessary infrastructure. You are billed per usage, paying only for the resources or services that are being used which results in saved IT costs as there is no up-front investments and no need to maintain or purchase hardware in-house. In a traditional hosting model, you need to invest in infrastructure and also pay a fixed amount for services and resources regardless of whether you use them. Here, there is a risk of paying for unused resources - with cloud hosting, you do not have to worry about capital expenditure on infrastructure.


Mobility & Productivity: Most organizations offer mobile, remote or hybrid workplaces and cloud hosting supports this type of workforce allowing employees to access any applications or data from anywhere. In addition, it provides your employees with a layer of flexibility when it comes to where they choose to work from. Traditional hosting is tied to a fixed location – whereas cloud hosting is characterized by independence of location, available and accessible over the internet from any device globally. This is true for both public-facing assets as well as provisioning services for internal business cases such easy sharing and simultaneous editing of documents which provides flexibility in work practices and productivity.


Business Continuity & Resilience: If you're using any kind of traditional hosting your service uptime depends upon the physical server environment. Any downtime or failure on your single server could result in extended downtime for your applications and services. While there's no such thing as an entirely disaster-proof system, cloud has high availability built into its architecture minimizing the impacts associated with losses of service. The system of interconnected servers ensures there is no single point of failure. If any server goes down, another server from the cluster takes over by default keeping everything running smoothly. This is defined as automated resource failover, which translates to your consistent availability in this redundant setup. For instance, providers employ features such as automatic backups of data as well as backup power generation to ensure they continue running even after utility failures.


Performance and speed: Cloud hosting takes advantage of the latest technologies. Unlike traditional hosting, you can automatically integrate and customize your software applications based on your business needs and preferences. This includes software versions, server upgrades and processing power. Cloud servers can be configured to offer blazing-fast speeds, easy load balancing between different server environments and in the event of increased capacity needs, the scalability ensures smooth expansion. Take the example of a website, where Content Delivery Networks (CDNs) can host resource-intensive data, like images, streaming video, sound, and other media, providing reduced load times and more secure data access.


Security: Modern hosting services help boost your security posture in multiple ways. First, the above-mentioned business continuity advantages provide the ability to overcome service outages. Second, cloud hosting comes with an established infrastructure with multiple layer security; data, network, application and physical security which can document meeting high compliance standards and certifications such as ISO 27001, ISAE 3000 and 3402 as well as industry-specific security standards. Thirdly, Cloud service providers also provide advanced security services out-of-the-box such as secure and encrypted solutions, backup recovery, firewalls, identity management and data isolation and storage segregation.


Business Focus: With the cloud, you will work with a cloud service provider that employs the experts and specialists with skilled competencies to not only manage your entire environment but also help you taking the full advantage of cloud and guide you towards securing competitive advantages. Customer support services 24/7 also equips your organization with peace of mind to focus on your business operations and innovation rather than troubleshooting or server downtime. Cloud providers may also offer access to intuitive site management dashboard or self-service portals that lets you view and even configure your resources in real time.
Each of its individual benefits also represent a point of consideration for your organization in forming your cloud strategy. For example in terms of security risks, the cloud needs a different approach to security than traditional hosting due to the mobility and hardware independence. Here data, identities and devices becomes the focus of protection rather than a geographic stationary perimeter. In some ways cloud is viewed more secure than a dedicated server. However, there are compliance considerations as well where it is important to be on top of contingency procedures and having a strategy around sensitive data residency. Once you've found a hosting service that meets your needs its time to dig into your custom setup. This is where performing a mapping of your existing environment and dependencies provide invaluable direction for your strategy and resource needs. Make sure to consider a cloud service provider that can meet you wherever you are in your cloud maturity, support hybrid cloud setups and guide you towards the next step on our cloud journey. See also how to assess your cloud provider.
The 5D model for cloud migration
Sentia has extensive experience with cloud migrations to the public and private cloud. Sentia's renowned success in designing and implementing cloud strategies for organizations of all sizes is supported by its use of a proven approach: the 5D model. With the 5D-model (Discover, Define, Design, Develop and Deploy) a systematic investigation reveals the tasks to be done, so an appropriate transformation strategy is created and implemented. All aspects are considered: technology, human elements and processes. In addition, Sentia's unique Landing Zone makes it easy to complete a uniform, automated relocation of workloads. Our Cloud Center of Expertise offers high-quality governance to support the management challenges faced by any IT organization.
Learn about our 5D approach
Reach the destination on your cloud journey
Interested in understanding the best cloud hosting options for your business? With Sentia as your neutral and strategic managed cloud service provider, you can achieve the confidence to accelerate your digital transformation. We provide your optimal cloud hosting and implement and manage your entire cloud journey, no matter where you are today. Contact us to experience how we secure the right cloud solution for your business: