Compliance
Stay compliant at all times with minimal hassle
We make sure your IT is always fully compliant, so you don't have to worry about staying up to date with complex regulatory frameworks.
Continuous compliance
Comply with increasingly strict data governance rules while storing your business data in the public cloud, private cloud, or in our data centre. We keep up to date with the latest regulations to ensure your business is compliant at all times.
Data security
Whichever cloud solution your business is built upon, we make sure your data storage is compliant.
Compliance-ready applications
We develop, implement and support applications that are compliant with current and upcoming regulations.
Get a grip on your data flows
Let our experts analyse your data flows to detect and resolve possible threats in compliance.
Stay in control
Keep a close eye on performance with ongoing reporting and monitoring of any activity.
Compliance assessment
Work together with our team of experts to get an overview of your data flows and uncover potentially dangerous transfer points. An analysis of the data storage locations, user access procedures, and transfer policies will make clear where your business is, at any point in time, in terms of compliancy.
Data flows
To adhere with the requirements of compliance regulations such as GDPR, we will reorganise your IT infrastructure. Based on these rules, and your business preferences, data flows are regulated, and security locks are built-in to prevent data accidents from happening.
Protection and reporting
Automatic and remote monitoring of your organisation's network provides you with the necessary visibility of any violation of regulations. Based on reporting, we prevent future issues, and your infrastructure is optimised to ensure continuous compliance.
Technology in this solution
A clear vision on the road to success
As a leading managed service provider, we design, build and manage cloud services for major vendors such as Microsoft Azure and AWS, combined with a 24/7 operation and support guarantee.
We help you optimise your business today, so you can reinvent your industry tomorrow.
Learn about our methodology ››
Design:By discovering your IT landscape and business needs, we recommend next steps for your digital transformation.
Build:From strategy to implementation, let us guide you through a successful journey, creating the foundation of your business.
Manage:Our experts manage your cloud solution with reported and monitored services, 24/7 support and continuous compliance.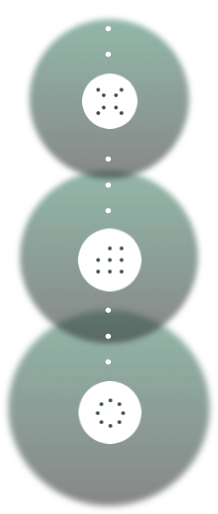 A little spark can lead to great things.
You just need to know how to ignite it.
Contact us using the form below or get in touch via
+45 33 36 63 00 or sales@sentia.dk