Data Protection and Operations
Keep the light burning bright with business continuity
Ensure your organisation is always on and always secure with Sentia's data protection solutions.
We keep the lights on, so you can shine
Our team of experts can build an infrastructure that protects your data and operations. By backing up and continuously replicating data, we ensure your organisation keeps on running, even when downtime occurs.
Guaranteed business continuity
Protect your data and ongoing operations with our cutting-edge backup solutions.
Solutions that match your business
Ensure your solutions align with your strategy, whether it's cloud, public cloud or a hybrid combination.
High-speed recovery
We replicate storage and servers across locations and provide high-speed recovery.
Fully managed from back to front
Our team of specialists will set up your infrastructure and manage all of the applications and workloads.
A perfectly matched cloud solution
Our team of experts work with you to determine the best cloud solution for your business. We can build the infrastructure or simply run the operational workload for you. Whichever you decide, we make sure your infrastructure is built to support your business strategy, now and in the future.
Always on
We protect your data by backing-up or replicating storage and servers across locations and in the cloud. We ensure your mission-critical services are continuously operating, from individual files on workstations to complete application environments. Our managed backup services store and secure every vital part of your operation, without hampering your day-to-day work. And, should things go wrong, our high-speed recovery solutions ensure you're back in business in a matter of minutes.
Applications operations management
Our team of experts ensure the continuous operation of your application stack. With 24/7 monitoring, we guarantee your uptime and provide a quick response to any issues; our patch management keeps you secure, by delivering the latest security updates. We manage the documentation and implementation of changes and versioning which is essential in securing high performance and operational stability.
Technology in this solution
A clear vision on the road to success
As a leading managed service provider, we design, build and manage cloud services for major vendors such as Microsoft Azure and AWS, combined with a 24/7 operation and support guarantee.
We help you optimise your business today, so you can reinvent your industry tomorrow.
Learn about our methodology ››
Design:By discovering your IT landscape and business needs, we recommend next steps for your digital transformation.
Build:From strategy to implementation, let us guide you through a successful journey, creating the foundation of your business.
Manage:Our experts manage your cloud solution with reported and monitored services, 24/7 support and continuous compliance.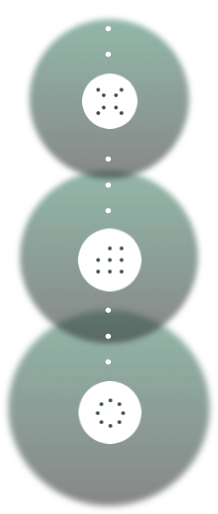 A little spark can lead to great things.
You just need to know how to ignite it.
Contact us using the form below or get in touch via
+45 33 36 63 00 or sales@sentia.dk