Security
Gain peace of mind, so you can focus on what lies ahead
With rising cybercrime and increasingly stricter regulations it's important you are offered peace of mind by protecting your organisation from internal and external threats.
Complete business security
Ensure your confidential information and data is secure with our data security technology. Our solutions not only allow you to meet regulatory obligations but also safeguard your sensitive data, so you to have the peace of mind to focus on what matters most; growing your business.
Safeguard your organisation from threats
Prevent data loss and accompanying risks with our trusted data protection solutions.
Monitor all user activity
Stay in control and ensure employees have secure access to the resources they need.
Adhere to all regulation
Make sure your organisation complies with the most recent and strictest regulations.
View network traffic
We keep a close eye on your business to detect malicious activity instantly, so we can take immediate action.
Secure access
Regulate user access with Microsoft Active Directory. Constantly monitor all users and give them quick and secure access to the resources they need. Quickly set up identities and data user access to ensure information is only available to those permitted.
Threat protection
Our progressive threat protection service continually monitors suspicious behaviour and enables you to take action before malware has the chance to do any damage. Our protection services monitor your workstations, devices, and applications 24/7 and report suspicious events immediately.
Continuous monitoring
Your data is safe with us. We continuously monitor your complete IT infrastructure, centralise the outcoming data and analyse it. Our in-depth reports provide you with an overview of potential threats that allow you to uncover any performance problems or potential issues before users experience them.
Technology in this solution
Microsoft and Fortinet Advanced Threat Protection
Microsoft Azure Information Protection
Microsoft Threat Analytics
Microsoft Azure Security Center
A clear vision on the road to success
As a leading managed service provider, we design, build and manage cloud services for major vendors such as Microsoft Azure and AWS, combined with a 24/7 operation and support guarantee.
We help you optimise your business today, so you can reinvent your industry tomorrow.
Learn about our methodology ››
Design:By discovering your IT landscape and business needs, we recommend next steps for your digital transformation.
Build:From strategy to implementation, let us guide you through a successful journey, creating the foundation of your business.
Manage:Our experts manage your cloud solution with reported and monitored services, 24/7 support and continuous compliance.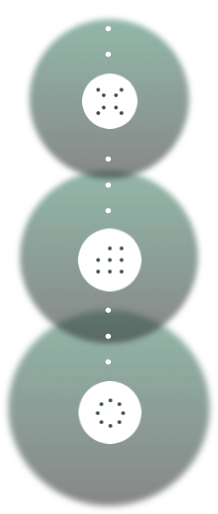 A little spark can lead to great things.
You just need to know how to ignite it.
Contact us using the form below or get in touch via
+45 33 36 63 00 or sales@sentia.dk