Data Connectivity
Get on the road to success with a digital highway to accelerate your business
Build your business on a reliable, scalable and secure connection to the cloud, through your own data centre or through Sentia's high-grade security data transfer.
A secure connection you can build on
Easily transfer large volumes of data or run-demanding applications with the certainty of a reliable connection. Operate your business with peace of mind and profit from our reliability.
Secure data transfer
Run performance-heavy applications or transfer large volumes of data easily, with high-grade security.
Secure connection to the cloud
Connect your business with a private and high-performance connection to your cloud environments.
Extra security with a private connection
Benefit from higher security and reliability with a dedicated private internet connection.
No downtime
We take extreme ownership to make sure your business applications are always on without delays.
Stay connected
Keep your business up and running with the reliability of a high-quality, redundant connection. Whether it is the more advanced connection of Sentia Fiber or the broad availability of Sentia xDSL, our experts construct the network that suits your business strategy.
Microsoft Azure ExpressRoute
Extend your on-premises networks into the cloud by establishing a highly secure, private connection via Microsoft Azure ExpressRoute. As private connections do not go over the public internet, we can ensure a connection with more reliability, higher speed, lower latency, and better security than ever before.
Perform at peak performance
Profit from the agility and scalability of our connectivity solutions. Transfer high volumes of data or deploy high-performance applications in your business without draining available resources. Leverage a connection that is always available and does not fail, so you can confidently grow your business.
Technology in this solution
A clear vision on the road to success
As a leading managed service provider, we design, build and manage cloud services for major vendors such as Microsoft Azure and AWS, combined with a 24/7 operation and support guarantee.
We help you optimise your business today, so you can reinvent your industry tomorrow.
Learn about our methodology ››
Design:By discovering your IT landscape and business needs, we recommend next steps for your digital transformation.
Build:From strategy to implementation, let us guide you through a successful journey, creating the foundation of your business.
Manage:Our experts manage your cloud solution with reported and monitored services, 24/7 support and continuous compliance.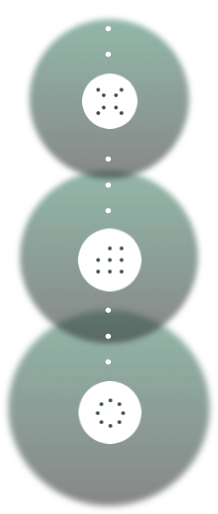 A little spark can lead to great things.
You just need to know how to ignite it.
Contact us using the form below or get in touch via
+45 33 36 63 00 or sales@sentia.dk