Modern Infrastructure
The leading infrastructure for your business in every way
Use modern infrastructure that meets industry regulations, safeguards your data, empowers your employees, and allows your business to grow.
Empower your business to grow with a modern cloud
Rapidly adapt to changes with our scalable, flexible and highly available infrastructure and networking services. Give your business the IT agility and scalability you need to remain competitive, excel in customer service and lead the way.
Mission critical application continuity
We take extreme ownership and manage your infrastructure to make sure your business is always on.
On-demand scalable infrastructure
Adapt to usage changes with the flexibility and availability of the cloud.
Seize cloud economics
Efficiently manage the costs of your infrastructure, paying only for what you use.
The flexibility to be ready for the future
Grow your business without limitations, thanks to a solid base in the agile cloud.
Combine technologies
Together with you, our experts determine what mix of private and public services fulfil your business needs in the most cost-effective way. We understand the major cloud vendors and technologies and create the perfect blend that fits your business's needs.
A new way to do it better
A hybrid cloud allows you to experience the best of both worlds, with integrated public cloud and on-premises set ups. Sentia experts will assess the best technology and the best path to prepare your current infrastructure for hybrid cloud migration.
We foster your business spark
Let our experts fully set up and manage your cloud infrastructure or let us manage just the operational workload within your existing infrastructure. Either way, Sentia's specialists will ensure your IT architecture is empowering your business to grow.
Technology in this solution
Microsoft Azure Management
A clear vision on the road to success
As a leading managed service provider, we design, build and manage cloud services for major vendors such as Microsoft Azure and AWS, combined with a 24/7 operation and support guarantee.
We help you optimise your business today, so you can reinvent your industry tomorrow.
Learn about our methodology ››
Design:By discovering your IT landscape and business needs, we recommend next steps for your digital transformation.
Build:From strategy to implementation, let us guide you through a successful journey, creating the foundation of your business.
Manage:Our experts manage your cloud solution with reported and monitored services, 24/7 support and continuous compliance.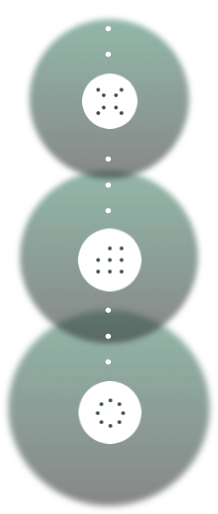 A little spark can lead to great things.
You just need to know how to ignite it.
Contact us using the form below or get in touch via
+45 33 36 63 00 or sales@sentia.dk