Modern Workplace
Set the stage for success with a highly productive workforce, so nothing gets in your way
Empower a modern and efficient workplace built on Microsoft 365.
Allow employees to work together in a dynamic and secure environment, wherever they are
Stimulate collaboration with easy knowledge sharing and integrated communication tools using Microsoft 365. Empower your employees to work together from any location and on any device, to maximise their productivity. We help setup and manage your modern workplace so you can benefit from guaranteed device security and 24/7 support.
Enable the modern mobile workplace
Improve efficiency with a modern workplace that is always available, anywhere, and from any device.
Efficient set-up and support
Our dedicated customer teams ensure a quick migration and user onboarding with 24/7 support, so you make the most out of your modern workplace.
Simplify collaboration
Enhance teamwork with functional tools and easy-to-use communication facilities.
Manage individual user rights
Ensure the right people have access to specific information with high levels of customisable security.
Modern collaboration
Enhance online productivity and collaboration amongst employees. Let team members communicate and collaborate in real-time using Microsoft Teams. Using our modern workplace solution, you get everything your employees need to make the most out of their jobs.
Flexible deployment of Windows 10 and Office 365 »
Unlimited mobility
From real-time collaboration on that latest document to meeting with teammates using online audio and video, the modern workplace is available wherever your employees are. From iOS to Android and tablet to laptop, our Microsoft 365 powered solution ensures your employees can work on any device.
Fully managed workplace
Our team of experts will manage all devices, from desktop clients to laptops and mobile phones, to ensure security and simple deployment of applications and regular application updates. We can detect attacks before they cause damage by uncovering suspicious activity and identify threats with continuous behavioural analytics. Moreover, with 24/7 end-user support and protection, your employees can comfortably work in any location.
Technology in this solution
Microsoft Azure Active Directory Premium
A clear vision on the road to success
As a leading managed service provider, we design, build and manage cloud services for major vendors such as Microsoft Azure and AWS, combined with a 24/7 operation and support guarantee.
We help you optimise your business today, so you can reinvent your industry tomorrow.
Learn about our methodology ››
Design:By discovering your IT landscape and business needs, we recommend next steps for your digital transformation.
Build:From strategy to implementation, let us guide you through a successful journey, creating the foundation of your business.
Manage:Our experts manage your cloud solution with reported and monitored services, 24/7 support and continuous compliance.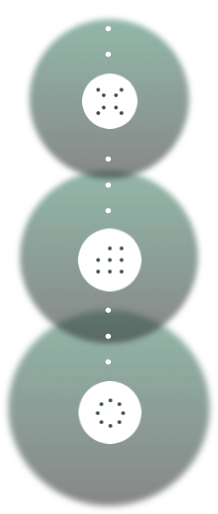 A little spark can lead to great things.
You just need to know how to ignite it.
Contact us using the form below or get in touch via
+45 33 36 63 00 or sales@sentia.dk