Application Innovation
Spark innovation and take the lead using modern applications
Stay ahead of the competition in a market with increasingly sophisticated customers by modernising your applications and building cloud-native applications.
Future-proof applications
Future-proof your business and make it more agile by migrating your applications to the cloud. Our team of experts and developers ensure your applications work to support your business strategy and drive future growth.
Modernise traditional software
Upgrade applications to keep them relevant and future-proof your business.
Be more cost-efficient
Work in a more cost-efficient way thanks to the flexibility of the cloud, only pay for what you use.
Improve your performance
Use the power of the cloud to boost the performance of your applications and serve your customers better.
Build cloud-native applications
Let us develop cloud-native applications that fit your business and get them to market fast.
Application modernisation
Boost the performance of your traditional applications by migrating them to the cloud. The agility and scalability of the cloud will benefit your mission-critical applications and data warehouses, making your organisation ready for the future.
Fuel your spark of innovation
Fully leverage the advantages of the cloud by implementing cloud-native applications built by Sentia's cloud experts, that are innovative and compliant. Our cloud solutions can match the current and future needs of your organisation, putting you in the lead.
Application management
We understand how important it is to be able to rely on your applications. Let our team of experts manage your applications, ensuring continuous performance, compliance with the latest regulations, and 24/7 support, ensuring your business is always on.
Technology in this solution
A clear vision on the road to success
As a leading managed service provider, we design, build and manage cloud services for major vendors such as Microsoft Azure and AWS, combined with a 24/7 operation and support guarantee.
We help you optimise your business today, so you can reinvent your industry tomorrow.
Learn about our methodology ››
Design:By discovering your IT landscape and business needs, we recommend next steps for your digital transformation.
Build:From strategy to implementation, let us guide you through a successful journey, creating the foundation of your business.
Manage:Our experts manage your cloud solution with reported and monitored services, 24/7 support and continuous compliance.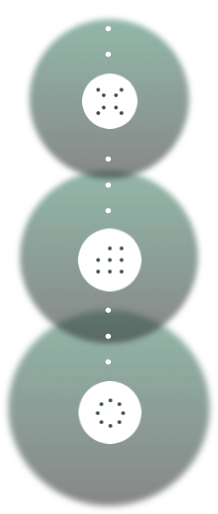 A little spark can lead to great things.
You just need to know how to ignite it.
Contact us using the form below or get in touch via
+45 33 36 63 00 or sales@sentia.dk