Business Insights
Stay in front, with more informed decisions across all of your business processes
Transform complex data into actionable results using rich business intelligence to improve decision making throughout your processes.
Monitor the pulse of your business
Use your data to keep a close eye on your business. Business intelligence gives you clear insights into all your data, making it relevant across the whole organisation and allowing you to make better decisions.
Make data more shareable
Our robust solution transforms all your data into results that are understandable for the entire organisation.
Thrive with better decision making
Use business insights to make decisions based on real data from inside and outside your organisation and avoid relying purely on your instincts.
Transform complex data into action
Encourage action by creating credible, visual reports that uncover opportunities and improvements.
Improve compliance
Uncover potential threats to compliance and security with the ability to anticipate accidents or detrimental things before they happen.
Informed business decisions
Our business insights solution, based on Microsoft Azure SQL and Microsoft SQL Server, has the power to transform data from any location or device into concrete and actionable results. This allows you to make informed business decisions based on the data your organisation already produces.
Insights in innovation
Keep a close eye on the progress of your innovation projects with clear insights based on real data. Gain predictions on the future that allow you to quickly adapt your direction, speed up innovation and optimise performance.
A single view on the state of your business
Continuously monitor the performance of your company, in terms of business processes, application performance and compliance, in one complete overview. Our business insights solution assembles all the information you need to bring your management decisions to new levels.
Technology in this solution
Microsoft Azure Application Insights
Microsoft Azure Diagnostics
A clear vision on the road to success
As a leading managed service provider, we design, build and manage cloud services for major vendors such as Microsoft Azure and AWS, combined with a 24/7 operation and support guarantee.
We help you optimise your business today, so you can reinvent your industry tomorrow.
Learn about our methodology ››
Design:By discovering your IT landscape and business needs, we recommend next steps for your digital transformation.
Build:From strategy to implementation, let us guide you through a successful journey, creating the foundation of your business.
Manage:Our experts manage your cloud solution with reported and monitored services, 24/7 support and continuous compliance.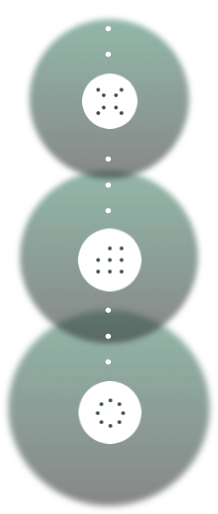 A little spark can lead to great things.
You just need to know how to ignite it.
Contact us using the form below or get in touch via
+45 33 36 63 00 or sales@sentia.dk