Cloud Landing Zone
Nurturing sparks of innovation within safe boundaries
For total control, guard your development process with public cloud landing zones, where you can safely innovate within internal and external boundaries.
Guard your critical workloads
Protect your business from unexpected costs and unknown regulations by creating a safe space for your innovation. Our solution puts you back in control and delivers business insights as an added bonus, so your ideas can sparkle brighter than ever.
Streamline your cloud architecture
Our architecture will guide your developers to develop within your parameters.
Fully replicatable workspaces
Avoid unexpected deletions with reliable backing up of systems and critical workloads.
Compliant development space
Our infrastructure guarantees compliance, so your developers can innovate safely.
Have greater control over your DevOps
Control usage, burn rate, access, and permissions to avoid unexpected expenditure.
Large scale migration
Migrating to the cloud can take months for IT teams to organise, and even longer to execute. Through Sentia's Landing Zones we deploy robust operational models and control for secure cloud migration of applications using standardized parameters.
Manage expenditure
Businesses often lose control of their spending in the cloud; prevent overspending whilst still encouraging creativity with guardrails. Don't let your sparkle be extinguished by unexpected costs, thanks to the clear and in-depth financial reporting your expenditure information is easier to present and oversee.
Digital innovation within regulations
Regulations are complex and, to stay compliant, your IT department might try to build a compliant environment. This can unnecessarily strain resources while your environment should be being used to foster innovation. Sentia can build you a compliant environment shaped by our unparalleled experience and knowledge of regulations.
Technology in this solution
A clear vision on the road to success
As a leading managed service provider, we design, build and manage cloud services for major vendors such as Microsoft Azure and AWS, combined with a 24/7 operation and support guarantee.
We help you optimise your business today, so you can reinvent your industry tomorrow.
Learn about our methodology ››
Design:By discovering your IT landscape and business needs, we recommend next steps for your digital transformation.
Build:From strategy to implementation, let us guide you through a successful journey, creating the foundation of your business.
Manage:Our experts manage your cloud solution with reported and monitored services, 24/7 support and continuous compliance.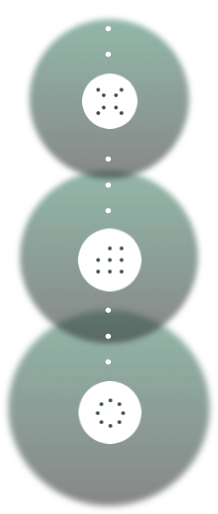 A little spark can lead to great things.
You just need to know how to ignite it.
Contact us using the form below or get in touch via
+45 33 36 63 00 or sales@sentia.dk