Data Platform
Unlock the power of data and speed up innovation with a reliable platform
Use the infrastructure of your data platform to unlock its true potential so you can gain a competitive edge, make better decisions, and speed up innovation.
Access your data from anywhere
Combine your data stored on-premises and in the cloud in a data platform to get better insights into your organisation. Connect to this critical data from any place or device, and improve insights and decision making from anywhere.
Rich and interactive reports
Generate extensive and interactive reports with reliable insights into the performance of your organisation.
Speed up innovation
Use data to adjust operational decisions to give you more flexibility in your app development to speed up innovation.
Enhance understanding across
Utilise user-friendly visual reports to make data insightful and understandable to employees across your organisation.
Gain reliable insights and predictions
Gain deeper and more reliable insights into the performance of your entire organisation to improve decision making.
Use your data intelligently
Achieve more with the information that is already in your organisation. Combine data from different resources, like on-premises applications, SaaS applications and your cloud-native applications into a data platform, and use interactive reporting opportunities to visualise performance.
Speed up your innovation
Use the clear and interactive reporting functionalities of the data platform to quickly gain performance insights to improve your day-to-day decision-making. Increase your ability to rapidly adapt to changes, allowing you to build a future-proof organisation and meet compliance at all times.
Manage performance
By using high-performance data warehouses, you will benefit from improved scalability, performance and availability of your mission-critical applications. Both security and intelligence systems are built into the solution, allowing you to achieve higher performance and greater flexibility in your organisation and with your customers.
Technology in this solution
A clear vision on the road to success
As a leading managed service provider, we design, build and manage cloud services for major vendors such as Microsoft Azure and AWS, combined with a 24/7 operation and support guarantee.
We help you optimise your business today, so you can reinvent your industry tomorrow.
Learn about our methodology ››
Design:By discovering your IT landscape and business needs, we recommend next steps for your digital transformation.
Build:From strategy to implementation, let us guide you through a successful journey, creating the foundation of your business.
Manage:Our experts manage your cloud solution with reported and monitored services, 24/7 support and continuous compliance.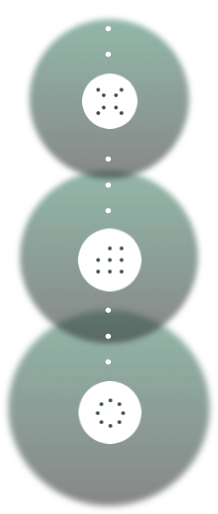 A little spark can lead to great things.
You just need to know how to ignite it.
Contact us using the form below or get in touch via
+45 33 36 63 00 or sales@sentia.dk