Technology that makes you
sparkle in your industry.
Technology to lead the way
Sentia believes in technology that transforms businesses and supports client's goals. Your architecture should complement your business strategy, not just solve immediate challenges. We firmly believe in technology that future-proofs your business and gives you the ability to build and continue innovating.
Microsoft
Microsoft technology enables business across the world. Azure, which is the Microsoft cloud, is at the heart of digitalisation, letting your company engage with customers, empower your employees, optimise your operations and reinvent products and business models.
Amazon Web Services
Amazon Web Services (AWS) is recognised for its broad selection of highly scalable and secure cloud infrastructure services designed to enable organisational agility at-large, supporting and empowering vast amounts of employees and workloads.
Fortinet
Fortinet provides the leading technology behind Sentia Denmark's security solutions: through high-grade security processors and applied threat intelligence system, as well as products that share intelligence and work together to form a holistic security solution, Fortinet technologies, safeguard your IT without any compromise.
Veeam
One of the biggest fears for any business is downtime, especially for those businesses which operate 24/7 all year around. Veeam provides a market leading technology that helps organisations meet recovery time and ensure business continuity, through ongoing data replication and data loss avoidance.
Certifications and Partnerships which help us lead your way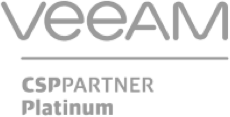 A little spark can lead to great things.
You just need to know how to ignite it.
Contact us using the form below or get in touch via
+45 33 36 63 00 or info.dk@sentia.com