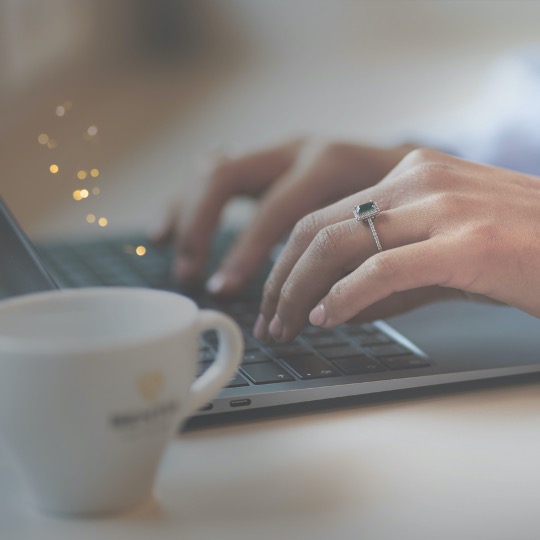 Challenges and solutions
A modern IT infrastructure
In your role as responsible for IT in your organization, you face specific challenges when it comes to the modernization of your IT infrastructure. Here, you can learn more about building a modern IT infrastructure that supports daily operations and future growth.
The composition of corporate IT infrastructure
According to IDC, 80% of decision-makers recognize that digital infrastructure is the key catalyst for achieving business goals*. However, today the IT infrastructure of large companies is often a complex mosaic of different technologies, systems and platforms. The need to maintain existing systems combined with new requirements and the desire for innovation mean that many companies live in a hybrid world. While no organization is the same, a number of key components form the foundation of the typical corporate IT infrastructure:
Local servers and data centers where applications and data are stored. These local systems usually support internal network communication and internal work processes.
Cloud solutions and services. To meet the need for flexibility, scalability and cost efficiency, many companies have embraced cloud technology. Examples are public cloud services such as Amazon Web Services (AWS), Microsoft Azure and Google Cloud Platform, where companies can utilize services such as virtual machines, databases and application development platforms. Private cloud infrastructure is also widespread, where companies utilize cloud-based resources either in an internal data center or outsourced to a supplier.
Network infrastructure. Another important part of the modern IT infrastructure is networking. This includes both internal networks that connect the company's various departments and offices, and external networks that provide access to the Internet and other external resources. Network security such as firewalls, intrusion detection systems (IDS) and virtual private networks (VPN) are essential to protect the network from threats and unauthorized access.
To meet modern business requirements for advanced data collection and automation, new technologies such as the Internet of Things (IoT), artificial intelligence (AI) and big data analytics are also being integrated into the IT infrastructure.
In this context, it is important for IT managers to have a holistic understanding in order to strike a balance between traditional and modern solutions and ensure efficient and agile IT infrastructure and operation.
Challenges of the IT Director
Complexity
The need to adapt to an uncertain market, changing business priorities and keep pace with technological developments is a typical challenge for IT managers, but imminent risk of inefficient processes, lack of competitiveness and lost value. Integration of different systems introduces more and more complexity that can hamper the efficiency and flexibility of the company's IT environment. Therefore, 75% of IT professionals mention that the complexity of the IT environment negatively affects the ROI of the specific IT projects*.
Security
Another concern for IT managers is data security. 63% of companies are more concerned about the cyber threat compared to last year* and experience increased pressure to ensure data protection. With cyber threats constantly evolving and stricter legal data protection requirements, it is critical to have robust security measures in place to protect business data and maintain the trust of customers and stakeholders.
The 5D model for cloud migration
Sentia has extensive experience with cloud migrations to the public and private cloud. Sentia's renowned success in designing and implementing cloud strategies for organizations of all sizes is supported by its use of a proven approach: the 5D model. With the 5D-model (Discover, Define, Design, Develop and Deploy) a systematic investigation reveals the tasks to be done, so an appropriate transformation strategy is created and implemented. All aspects are considered: technology, human elements and processes. In addition, Sentia's unique Landing Zone makes it easy to complete a uniform, automated relocation of workloads. Our Cloud Center of Expertise offers high-quality governance to support the management challenges faced by any IT organization.
Learn about our 5D approach
Effective IT infrastructure modernization solutions
A modernized IT infrastructure upgrades the company's ability to respond to new opportunities in the market, improve the customer experience and realize efficiency optimization projects. Investments in modernization projects improve the company's competitiveness and can be felt in the company's results and growth – with returns of investment up to 228%*. To build a modern IT infrastructure, there are several solutions you can consider:
Cloud strategy plays a decisive role in IT modernization, paving the way for the utilization of increased flexibility, scalability, and cost-effectiveness. Cloud solutions also allow for faster implementation of new technologies and services, increasing the company's overall agility. Take advantage of the cloud's potential to create a flexible, scalable and cost-effective infrastructure. Migrating mission-critical applications and data to the cloud can increase efficiency and support faster innovation.
Automation and digitization of routine manual tasks such as system monitoring, error handling and software updates can significantly increase efficiency. The automation of processes improves the company's productivity by freeing up time and resources, minimizing human errors, and freeing up staff for more strategic initiatives.
Implementing robust security solutions to protect your data also boosts your continuous compliance and helps to mature your organization. Your investment in advanced security solutions, including encryption, access control and monitoring, minimizes the risk of data attacks and leaks.
As the head of IT, you face specific challenges when modernizing your IT infrastructure. By focusing on cloud technology, automation and security and keeping up to date with new solutions, you will become a key figure in supporting the company's success. Be open to change and explore new technologies that can deliver on the organization's needs.