You are
You have affinity with technological concepts, e.g.: infrastructure, hosting, networking, IaaS, PaaS, DevOps, etc.
You can work with contemporary tooling, e.g., Jira, Confluence, Microsoft Project, Microsoft Visio, …), and produce professional documentation using Microsoft Word and Excel (specifically including Management Reports).
A real initiator that always aims for 110% and likes nothing better than working with the latest technologies
What you get
Typically, strong bonds between colleagues both on the job and beyond
Various social events and activities
Participation in the Pension plan
Participation in the Sentia Bonus Plan
Ample space for your self-development: access to training in various forms
Salary raises as you obtain relevant certificates
Mobility plan (e.g., company car, public transport arrangement, e-bike, …)
Based out of modern offices in Amsterdam or Rotterdam, and working from home
Luxurious lunches
Your tasks
Take final responsibility for all deliverables, guarding the timelines and ensuring that all are fit for purpose
You will perform Cloud infrastructure design, maintenance, support, and planning. Working in a largely self-organising Cell, you will identify and implement cloud-based solutions as per your customer's strategy, vision, and Roadmap
Plan, design, develop, roll out, manageand support customers' Cloud solutions
Work with customer representatives to operate and evolve their Cloud resources, often under a DevOps-styled cooperation model
Contribute to the continuous development of Sentia's own Best Practices
Share knowledge with colleagues and clients - and in turn, attend others' training sessions
Amsterdam / De Meern / Rotterdam
Cloud Consultant
As a Cloud Project Consultant, you specialise in the Migration / Transformation of applications and businesses. You will design and execute the client's Cloud Migration Strategy and will steer cross-functional teams consisting of colleagues, customer representatives, and third parties.
The projects vary in scope and size. Depending on the circumstances, you
will therefore:
Vouch for the strategic contribution that your project brings and communicate on its progress to representatives at all levels of your client's organisation
Work with the project's Cloud Architect to translate the client's Cloud strategy and Roadmap into a solid Project Plan / Agile Project Approach (hereinafter jointly referenced to as 'Project Plan' for conciseness' sake)


Translate the Project Plan into manageable and measurable work packages / instruction sets for all involved, either under the traditional project approachor an Agile approach


Address all project-related risks, typically in cooperation with Operations, Security, and Compliance
What do we expect from our Cloud Consultants?
Capabilities
At minimum you have a bachelor's degree (or demonstrable comparable working and thinking skills) in computer or information science, engineering, IT, or Mathematics
You have affinity with technological concepts, e.g.: infrastructure, hosting, networking, IaaS, PaaS, DevOps, etc.
You can work with contemporary tooling, e.g., Jira, Confluence, Microsoft Project, Microsoft Visio, …), and produce professional documentation using Microsoft Word and Excel (specifically including Management Reports)
You are a strategic thinker
You are capable of effective communication with people of any age, occupation, and background
You can easily and consistently separate clutter from important information
You excel under pressure and can deal decisively with unexpected complications, consistently pursuing the customer's overall project goals
Nice to haves
specialized in the field of DBA, Networking, multi-tier applications, web platforms, AI / ML, Datalakes, K8S, Docker or Serverless.
Experience with monitoring tools, such as Grafana, Datadog, Prometheus, Dynatrace, New Relic, etc
Have a good level of English, both verbal and written
Procedure
What can you expect after pushing the apply button? We follow some steps. They can differ from time to time due covid or other circumstances. But in general you can follow this guideline to become a true Sentian as soon as possible. We're looking forward to it!
You've applied, great. We're ready for you!

We check your profile for the best match

We'll give you a call or plan a video interview

You will have a video interview with two colleagues

A good match? We will plan your second interview at the office

Everything still great? You'll receive an offer matching your skills and experiences

You accepted the offer! We'll start your onboarding

Your first day starts and your buddy is right there for you!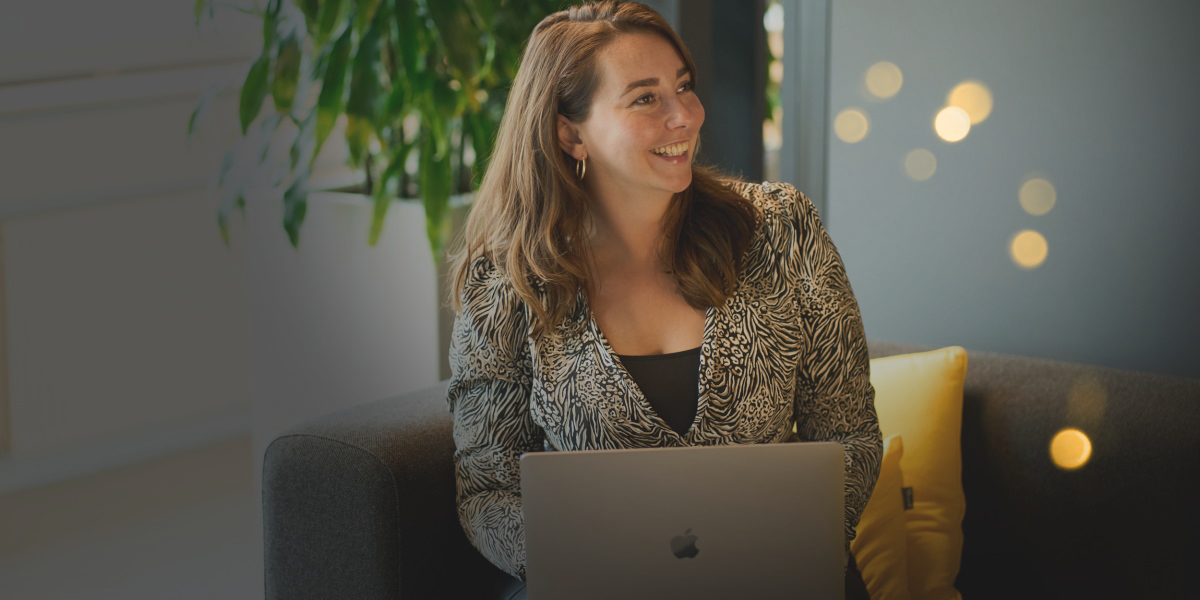 Onboarding
Starting to work at Sentia, you will be assigned a buddy. Your buddy is a colleague who familiarizes you with your team, the systems, culture and way of working. You will also be introduced to the clients.
During the initial period, you will mostly be busy learning how we work. You will need to understand our standard of IaC coding, our deployment mechanisms and our operational processes. You will also work on preparing a number of releases, to learn our way of working, hands-on. Following that, you'll also get to know all the customer systems, while participating in support and projects. In this way, you learn immediately about the environments used by your customers.
Luckily, we work with a clear process at Sentia and everything is clearly documented. You can also approach your colleagues with any questions you may have.
Questions?
Better call Desiree!
Can't wait to start, press the apply button now. Would like to know more first?
You're welcome to contact Desiree Muts by email.
Or better give her a call at 088 42 42 200.
Apply now!
Desiree Muts