You are
A leader, not a manager
Result driven and an initiator
Focused on customer satisfaction and maintaining customer relationships
What you'll do
Managing and improving processes
Coaching and assessment of employees
Effectiveness and efficiency of services provided
Assurance of the delivery processes
Your tasks
Operatoinal
Tactical
Innovation and study
Amsterdam / De Meern
Delivery Manager
As a Delivery manager you are the first point of contact for the operational Linux team, team blue. You fulfill this role by taking responsibility for the service delivery to our customers, both on an operational and tactical level. Of course you do not do this alone, your operational team, the Service Coordinator, Service Manager and Project Lead will ensure that you get the job done together. Because you have final responsibility, you know the objectives of our customers and ensure that our service for our customer demonstrably contributes to achieving these objectives. Of course you ensure that the service and value that we provide grows with our customers. In addition to the daily operations, you are also responsible for the planning, progress and budgets of projects, for which you are supported by the project lead. You will do the same for the Delivery plan. Last, but not least, you are the rock of your team, which you lead. This team consists of approximately 13 IT professionals, who you coach as well as lead by example.
What do we expect from a Delivery Manager?
Your middle names
Customer focus
Result orientation
Leadership
Initiative
Persuasiveness
Next to that
You can think and act on Bachelor level or higher
At least 3 years of working experience in a similar role within IT services
Experience at a managed services provider, isp or cloud provider is always a plus but not a must
Procedure
What can you expect after pushing the apply button? We follow some steps. They can differ from time to time due covid or other circumstances. But in general you can follow this guideline to become a true Sentian as soon as possible. We're looking forward to it!
You've applied, great. We're ready for you!

We check your profile for the best match

We'll give you a call or plan a video interview

You will have a video interview with two colleagues

A good match? We will plan your second interview at the office

Everything still great? You'll receive an offer matching your skills and experiences

You accepted the offer! We'll start your onboarding

Your first day starts and your buddy is right there for you!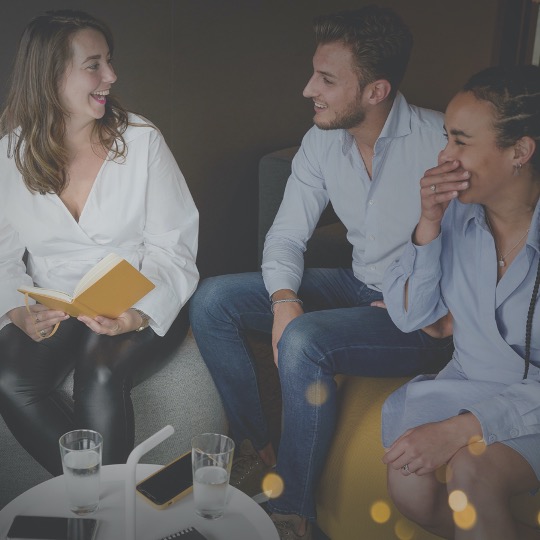 Onboarding
Starting to work at Sentia, you will be assigned a buddy. Your buddy is a colleague who familiarizes you with your team, the systems, culture and way of working. You will also be introduced to the clients.
During the initial period, you will mostly be busy learning how we work. You will need to understand our standard of IaC coding, our deployment mechanisms and our operational processes. You will also work on preparing a number of releases, to learn our way of working, hands-on. Following that, you'll also get to know all the customer systems, while participating in support and projects. In this way, you learn immediately about the environments used by your customers.
Luckily, we work with a clear process at Sentia and everything is clearly documented. You can also approach your colleagues with any questions you may have.
Questions?
Better call Frank!
Can't wait to start, press the apply button now. Would like to know more first?
You're welcome to contact Frank Hallie by email.
Or better give him a call at 088 42 42 200.
Apply now!
Frank Hallie