The Service Coordinator is there to ensure our customers experience an optimal service.
Senior Service Coordinator
Apply now!
Amsterdam / De Meern
Senior Service Coordinator
Whether you might be handling an issue, a change or incident management – you really don't mind. For you it's about more than that - it's about customers, and the SLA's role as an important tool. The Service Coordinator is there to ensure our customers experience an optimal service. When a client requests something, you see to it that processes and procedures are used optimally to fulfil any agreements we have made with them. We continuously measure customer satisfaction as we feel it's an essential business driver. You are the lubricant of the team, the extension of our Customer Success Manager and the customer, but above all, it's you who ensures processes run as intended and the customer is satisfied. At the same time, you see the bigger picture and can show customers what is and is not realistic. The Service Coordinator has oversight of all calls and knows best how to set priorities with and for the team.
You're constantly driven to scrutinize all work and calls from our ITSM system, to ensure we meet any agreements as set with our customers. You also ensure that we meet information security requirements (ISO27001) and never lose sight of quality (ISO9001). When it comes to problem management, incident management and change management, we want to be guided by your expertise.

You feel at home amongst the engineers in the customer teams. You get your energy from being able to maintain control of the ITSM process every day, motivating engineers to grow, and being able "To Lead the Way" for customers. As a senior colleague, you know how to inspire junior and mid-level service coordinators in other teams and help them grow.


The Team
The client teams, from which we serve many customers, look like this: they have smart engineers who are incredibly good at their job and know everything about their field. There's also the Project Manager, with whom you will work closely, and the Team Manager, for whom you function as a kind of right-hand person.
Together you ensure that the teams provide timely, adequate attention in dealing with clients. You'll have close, regular contact with clients in order to fine-tune priorities and make timely adjustments.
So, what about you? As a Service Coordinator you are process-driven, ensuring that the team is optimally managed and facilitated to meet important KPIs from our SLAs. Within the team you are the point of contact for the Customer Success Manager.
In addition to working with your own customer team, you will collaborate with other Service Coordinators. You will frequently join forces to learn from each other. As one of the senior personnel, you will inspire junior, mid-level and even senior colleagues.
What do we expect from you?
Capabilities
Works on a bachelor's level (diploma is a nice to have)
Have 5 years of experience in this type of role, carrying out process optimizations within teams
Have extensive knowledge and experience in the field of ITIL processes (problem, change and incident management)
this to the Team Manager and CSM to improve process management within the team
Nice to have
Also have knowledge of ISO27001 and ISO9001 (and preferably ISAE3402)
Certification in the field of ITIL is an advantage
Stakeholder management abilities; you provide continuous information to the customer
You will also provide this to the Team Manager and CSM to improve process management within the team
Procedure
What can you expect after pushing the apply button? We follow some steps. They can differ from time to time due covid or other circumstances. But in general you can follow this guideline to become a true Sentian as soon as possible. We're looking forward to it!
You've applied, great. We're ready for you!

We check your profile for the best match

We'll give you a call or plan a video interview

You will have a video interview with two colleagues

A good match? We will plan your second interview at the office

Everything still great? You'll receive an offer matching your skills and experiences

You accepted the offer! We'll start your onboarding

Your first day starts and your buddy is right there for you!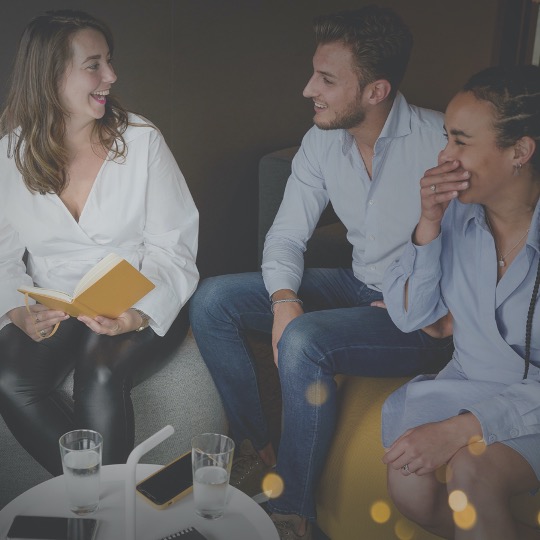 Onboarding
Starting to work at Sentia, you will be assigned a buddy. Your buddy is a colleague who familiarizes you with your team, the systems, culture and way of working. You will also be introduced to the clients.
You'll also get to know all the customer systems, while participating in support and projects. In this way, you learn immediately about the environments used by your customers.
Luckily, we work with a clear process at Sentia and everything is clearly documented. You can also approach your colleagues with any questions you may have.
Questions?
Better call Frank!
Can't wait to start, press the apply button now. Would like to know more first?
You're invited to contact Frank Hallie by email.
Or better give him a call at 088 42 42 200.
Apply now!
Frank Hallie