You are
A lead with a strong IT technical background
An international oriented kind of girl or guy
What you get
An international platform team supporting the daily platforms of your Sentian Colleagues
Teammates in four different countries
Your tasks
Facilitate the platform team (HR responsibility)
Lead, not manage!
Scrummaster for all the Sentian Group Platforms
Amsterdam / De Meern / Rotterdam / Lochristi / Sofia
Teamlead Functional Application Management
The team leader sets the team in a direction to research, design, build, implement, maintain or improve in accordance with Sentia's overall vision. The team leader is in charge of creating and communicating the goals, quality standards, schedules, deadlines and budget to the team. This is facilitating your team instead of managing it! Making sure team members are trained and coached properly is a priority for the team leader. Evaluating team member's performance is part of the job, as well as making recommendations to the Platforms & Internal IT manager regarding rewarding members for strong performance or guiding weaker performers to improve.  This job description is an appendix to your employment contract which forms an integral part of your employment with Sentia Group.
What do we expect from our Teamlead Functional Application Management?
Capabilities
You lead by example, you get energy from leading other people, you are considered a leader
You have a strong interest in people
You have strong analytical skills and a proactive, flexible approach
You have the ability to work under pressure and to strict time scales
You are reliable and work with high accuracy
Next to your transparent way of communicating, you strongly believe in documenting and structuring your work
You are able to facilitate, coach, and communicate with both highly technical engineers as more process minded consultants
You live in the Netherlands, Belgium or Bulgaria
Procedure
What can you expect after pushing the apply button? We follow some steps. They can differ from time to time due covid or other circumstances. But in general you can follow this guideline to become a true Sentian as soon as possible. We're looking forward to it!
You've applied, great. We're ready for you!

We check your profile for the best match

We'll give you a call or plan a video interview

You will have a video interview with two colleagues

A good match? We will plan your second interview at the office

Everything still great? You'll receive an offer matching your skills and experiences

You accepted the offer! We'll start your onboarding

Your first day starts and your buddy is right there for you!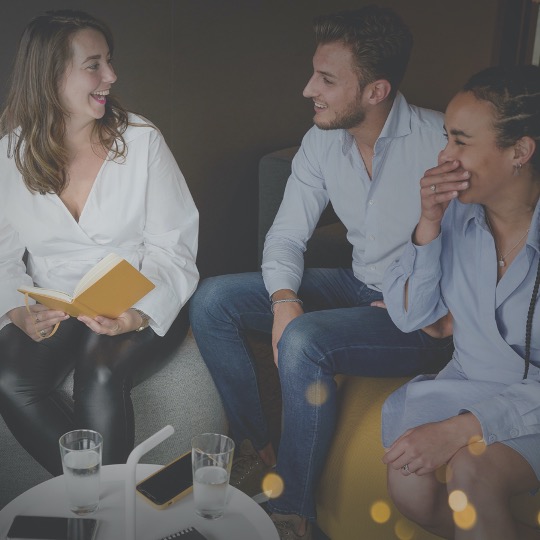 Onboarding
Starting to work at Sentia, you will be assigned a buddy. Your buddy is a colleague who familiarizes you with your team, the systems, culture and way of working. You will also be introduced to the clients.
During the initial period, you will mostly be busy learning how we work. You will need to understand our standard of IaC coding, our deployment mechanisms and our operational processes. You will also work on preparing a number of releases, to learn our way of working, hands-on. Following that, you'll also get to know all the customer systems, while participating in support and projects. In this way, you learn immediately about the environments used by your customers.
Luckily, we work with a clear process at Sentia and everything is clearly documented. You can also approach your colleagues with any questions you may have.
Questions?
Better call Frank!
Can't wait to start, press the apply button now. Would like to know more first?
You're welcome to contact Frank Hallie by email.
Or better give him a call at 088 42 42 200.
Apply now!
Frank Hallie