Lochristi
Senior Cloud System Engineer - Linux
Do you want to indulge in your technical expertise and further develop yourself in different domains? Does it appeal to you to work in an international company that was able to maintain a unique startup atmosphere? Somewhere you can feel at home, and where you can work for high-end customers such as Carrefour, Q8, Pizza Hut and Medialaan? Are you ready to work on your own career path and professional development? Do you like responsibility? Looking for an environment where you can regularly have a good laugh and let off steam with a game of darts or on our happy Fridays? Then we would love to meet you!
Job content:

As a System Engineer with an expertise in Linux, you'll be responsible for managing business-critical (web) applications such as e-commerce websites and SAAS applications on the various Cloud platforms on a daily basis.
Within Sentia we strongly believe in the right tools for the right job. Which is why you will work with private clouds as well as with public cloud environments such as Azure and AWS.
- You'll use our internal monitoring & ticketing platform to monitor customer environments.
- You'll work on proactive actions to keep the number of incidents with an impact on our customers as low as possible.
- When incidents do occur, you'll solve them as quickly as possible independently or together with the team.
- You'll support our customers and their partners in their deployment processes in terms of their infrastructure and platform needs, as well as the tools for automated deployments.
- You'll support migrations
- You can further explore all the technologies we work with, and get the chance to become an expert in the technologies that interest you most.
- You'll help your pre-sales colleagues when they receive new technology requests from our customers.
- Every now and then, you'll forget about your day-to-day job for a moment, and have some fun with your colleagues. We believe this is also a very important aspect!
What are our expectations for the Senior Cloud System Engineer (Linux)?
At least 4 years of relevant IT experience
You are familiar with - and have a passion for Linux technologies. We would love to hear about your fun side-projects that you're playing with at home.
Advanced knowledge of Linux-flavored operating systems such as Debian and Red Hat
Knowledge of virtualization or cloud platforms such as VMware, AWS, Azure or KVM
Advanced knowledge in one or more frameworks, middleware and application servers such as e-mail application servers, web application servers and database application servers
Advanced knowledge about automating deployment and configuration of the above with tools such as Ansible and Terraform
Preferably an understanding of the concepts continuous integration and continuous deployment (CICD) as well as the platforms and tools used to accomplish this such as Kubernetes, Docker and Gitlab
Basic understanding of the following: caching technologies, clustering technologies, load balancing technologies and firewalling
Extra knowledge about storage and networking is a plus
You are not afraid to work on a windows environment if necessary
We believe that everyone can grow, regardless of their education, but a technical background and education is a plus (civil or industrial engineer, bachelor IT, ...). A great passion that can be substantiated with personal projects is of course also a strong plus!
Why should you choose Sentia?
Being able to fill each day with challenging and interesting work and with cutting edge technology. The range of technologies that can be used within an OPS-team is very wide. The growth curve for people who start within this team is therefore very large. You can learn from experts in their field.
You'll be able to permanently develop your own competences through training, internal knowledge groups, ….
You'll be given the opportunity to obtain all kinds of certificates within your field of expertise.
Be part of a growing company with career opportunities.
You end up in a company with a human-centered approach. Respect and transparency are 2 values that are strongly adhered to within our company.
No endless traffic jams due to our good location on the outskirts of Ghent. In addition, there is of course also the option of partial remote work.
A competitive salary, supplemented with a company car, an extensive package of benefits, and 32 days of vacation.
After effort comes relaxation! We can have a good time on our happy Fridays, team events, breakfasts, lunches, ...
And last but not least, for the 'stat guys' among us: You will be working with top-of-the-line infrastructure. Think of multiple data centers with petabytes of data on high-available solid state storage, fiber-optics and redundant 10GBit Ethernet, multiple backbones, thousands of virtual machines, and a state-of-the-art server park with 10 terahertz of processing power and 50 terabyte of memory.
Questions?
Better call Davine!
Can't wait? Apply now! We also get it if you wnat some extra information.  You can reach out to Davine Kerkhove through email or by phone +32 (0)499 28 61 45.
Apply now!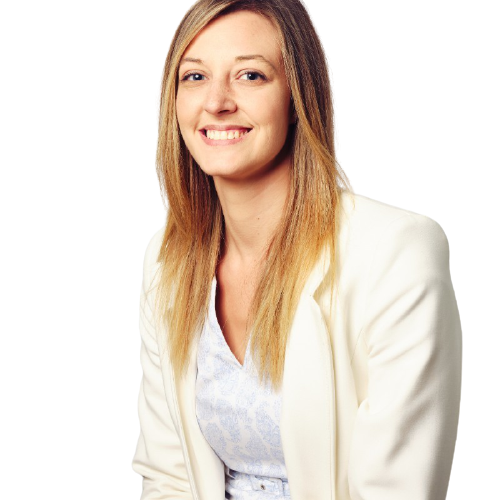 Davine