Modern Application Management
Make sure your sparkle
never dims
Businesses today are more dependent on applications than ever, executing complex services over complex ecosystems composed of integrated technologies, platforms, and software. Sentia's modern application management approach helps you focus on what matters most with a fully managed application stack – from agile development all the way up to business-critical production.
Modern life is 24/7; your business should be too
Expectations for your business-critical applications are sky-high. They should function smoothly, cater to each need of its users, be fit for growth and innovation, seamlessly integrate with other systems, be secure and compliant, and return a considerable ROI. On top, the rise of applications and software technologies, and their required speed to market means traditional Application Management (AM) today is no longer keeping up with the rapid release cycles and breadth of applications.
What is Modern Application Management?
Opposed to traditional and reactive AM, Modern Application Management (MAM) is insights-driven and prescriptive, linking performance directly to business and customer outcomes. Intuitive and intelligent monitoring for example can provide end-to-end visibility of your application stack and be the gatekeeper for applicative health and security. MAM also enables support for continuous agile development and continuous collaboration. Sentia's smart MAM approach ensures that the technology capabilities are composable, can be assembled and leveraged via the frameworks that we use, and as such ease adoption.
Stay in the lead of your application lifecycle
Ensure continuity and performance of your applications, no matter which DevOps lifecycle you are in. Automation across the entire application life cycle reduces manual effort, minimizes possible risks as well as improves cost efficiency and time to market. Sentia helps you with everything you need to keep your business-critical services running smoothly, no matter what happens.
Flexible architecture that moves with demand
Scale your application environment and increase capacity to meet usage peaks. With our solutions, your capacity scales alongside demand, so applications keep performing consistent, whatever the dynamics of that moment may be. Connect, control and monitor isolated applications across multi-layered infrastructures and obtain interoperability within equal environments. We got you covered on your services' elasticity, availability, and security 24/7 and provide you with a clear SLA aligned with your business.
An environment managed for performance
Our dedicated team of engineers will manage your application environment and monitor performance across platforms against several KPIs to offer you decision support for precise action. Unified and real-time performance insights into customer experience provide you the foundation for continuous and proactive performance optimization. With Modern AM you obtain the analytical capabilities to track, monitor, and correlate multiple metrics and predict possible performance degradation before it occurs.
Expert support to protect as you evolve
Scrupulous governance and quality assurance throughout every stage of the application lifecycle minimize errors and provides the foundation for your operational excellence. Advanced security configurations for your rapid release cycles make sure that you evolve with threats to stay protected. Our expert team will secure your entire application environment, safeguarding you against cyber-attacks and other risks so that nothing can slow you down.
Our Modern Application Management approach
While we ensure your cloud foundation and application performance you can focus on business and development. Application projects seamlessly go from migration to run where we continuously implement incident prevention and automate changes by improving application automation & insights.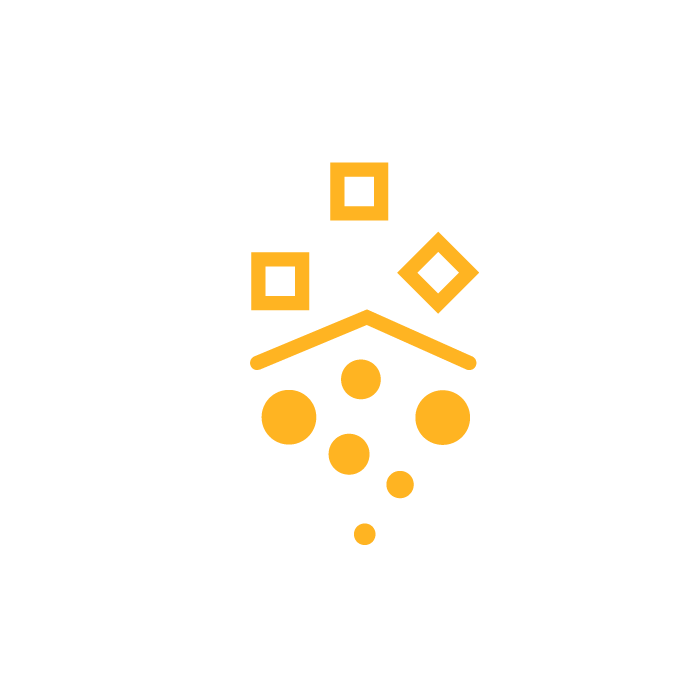 Prevent incidents & improve performance
Provide advanced deployment and change automation
Continuously improve cloud application automation & insights
Leverage resources to execute business projects
What transformation strategy fits your application?
Every cloud journey starts with discovering the current state and defining the desired state of your applications. Based on the difference between the discovered and designed state, an application transformation strategy is proposed for all the supported cloud platforms and services you plan to implement.
Replace
Replacing your application by a new, cloud-native application.
Replatform
Moving your application to a new or different platform, limiting code modifications.
Rehost
Lifting and shifting your application to one of our private or public clouds.
Refactor
Adjusting your current application to make it cloud-ready.
Retain
Running your application on the existing infrastructure, managed by Sentia.
Retire
Disabling applications of which the functionality is no longer needed.
Lead the way with modern application management
Schedule a one-on-one session to understand how your specific application management challenges can be resolved with Sentias approach. Our application management specialists will share advice on common pitfalls in any management scenario as well as provide inspiration on how to improve your processes.
You have a vision.
We help you spark it into action.
Contact us using the option below or get in touch
via info@sentia.com