Public Cloud
Leading managed public cloud solutions, complete in every way.
Sentia will migrate your business to a modern public cloud infrastructure so you can tap into the competitive advantages of digitalisation in order to ignite the spark of innovation.
Empower your business to grow with the public cloud
Optimise running costs, scale at speed, tap into a highly flexible and available infrastructure, and source the latest cloud technology. Embracing the benefits of the public cloud will enable you to drive forward innovation in order to inspire significant business growth.
Mission critical application continuity
We manage your infrastructure continuously to guarantee uptime.
On-demand scalable infrastructure
Adapt to usage peaks with the flexibility and availability of the cloud.
Cost saving with the cloud
Efficiently manage the costs of your infrastructure, paying only for what you use.
The flexibility to be ready for the future
Grow your business without limitations, thanks to a solid base in the agile cloud.
We're cloud agnostic
We do not favour one cloud platform over another, which ensures that we put your business first so that you get the infrastructure that best fits your distinct needs.
How we do cloud implementation better
Sentia's landing zones approach provides your assurance through account and VPC structures, allowing for cost control, security and access management.
Unique and assured cloud expertise
We are AWS Managed Service Providers and Azure MSP Experts, exclusive premiere statuses that have been validated through stringent third-party audits of our technical capabilities, business processes and client engagement.
Leading case studies, insights & articles
Technology in this solution
A clear vision on the road to success
As a leading managed service provider, we design, build and manage cloud services for major vendors such as Microsoft Azure and AWS, combined with a 24/7 operation and support guarantee.
We help you optimise your business today, so you can reinvent your industry tomorrow.
Learn about our methodology ››
Design:By discovering your IT landscape and business needs, we recommend next steps for your digital transformation.
Build:From strategy to implementation, let us guide you through a successful journey, creating the foundation of your business.
Manage:Our experts manage your cloud solution with reported and monitored services, 24/7 support and continuous compliance.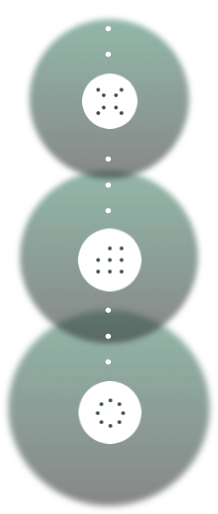 You have a vision.
We help you spark it into action.
Contact us using the option below or get in touch
via info@sentia.com