PRIVATE CLOUD INFRASTRUCTURE
The leading infrastructure for your business in every way
A leading combination of cloud hosting expertise, dedicated support and cutting-edge cloud technology ensures Sentia can provide your business with a state-of-the-art private cloud solution to meet all your needs.
Empower your business to grow
With a private cloud dedicated to your organisation – providing a flexible, cost-effective, scalable, secure and modern cloud platform – your business will be able to embrace the opportunities the latest cloud technology provides in order to drive growth through business innovation.
Mission critical application continuity
We manage your infrastructure continuously to guarantee uptime.
On-demand scalable infrastructure
Adapt to usage peaks with the flexibility and availability of the cloud.
Security you can trust
Enhanced security due to a dedicated and physically isolated network.
Scalability to be ready for the future
Grow your business without limitations, thanks to a solid base in the agile cloud.
Secure, private and controlled
Our dedicated Sentia cloud has been built on leading cloud technology, providing full control alongside market-leading security and privacy.
Self-service private cloud
Deploy, manage, and scale your infrastructure via our self-service portal, choosing between two virtualization platforms: vCloud Director and Windows Azure Pack.
We foster your business spark
Let our experts fully set up and manage your cloud infrastructure or let us manage just the operational workload within your existing infrastructure.
Leading case studies, insights & articles
Technology in this solution
A clear vision on the road to success
As a leading managed service provider, we design, build and manage cloud services for major vendors such as Microsoft Azure and AWS, combined with a 24/7 operation and support guarantee.
We help you optimise your business today, so you can reinvent your industry tomorrow.
Learn about our methodology ››
Design:By discovering your IT landscape and business needs, we recommend next steps for your digital transformation.
Build:From strategy to implementation, let us guide you through a successful journey, creating the foundation of your business.
Manage:Our experts manage your cloud solution with reported and monitored services, 24/7 support and continuous compliance.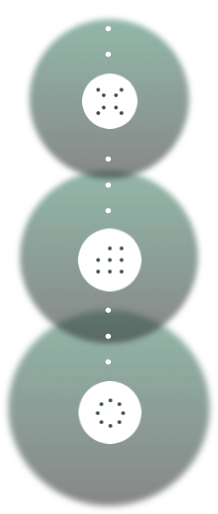 You have a vision.
We help you spark it into action.
Contact us using the option below or get in touch
via info@sentia.com