5D Model
Validated digital transformation
A proven approach to your cloud journey
The current market shows that organisations are adopting Cloud at a large scale. They don't just transform 'one application' but migrate their whole application landscape to the Cloud. This requires an approach that deals with the complexity of such projects. Not only from a Technology point of view, but also in terms of People and Processes.

At Sentia, we have extensive experience in (public) cloud transformations for both AWS, Azure and Google. We've helped customers such as Stedin, Allshare and Objectif Lune design and implement their cloud strategies, using a clear and step-by-step approach; the 5D model.

Using this structured approach, we can choose the right transformation strategy for every application in every life-cycle stage. It consists of 5 stages: Discover, Define, Design, Develop and Deploy.
Discover
When an application is initiated for onboarding to the hybrid, private or public cloud, we start by discovering its current state. We jointly explore the desired high-level desired outcome and focus on the objectives from a business perspective. Subsequently, we will dive deeper into the actual current workloads for implementation and configuration.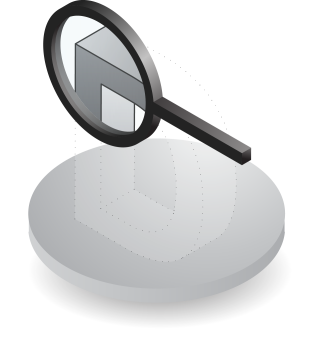 Define
In defining the 'To Be' situation, Sentia will - in close cooperation with your stakeholders - gradually identify the gaps that must be bridged to transfer from the current situation to the desired situation. Sentia will perform structured checks to verify alignment with the requirements on a business level and security level. The 'gaps' identified will be studied in function of the desired outcome.
Design
In this phase, we will deliver a high-level cloud infrastructure design. The design is fully compliant with business and security requirements, includes a statement of required work with corresponding planning, a target operating model and a tailored business case.
Develop
Our architects will start developing processes and tools: tailored CI/CD pipelines, infra-as-code templates, the platform itself (including Landing Zones), refactoring or (re)designing applications if needed, and lay the operational fundament in terms of Service Level targets.
Deploy
Now the actual transformation is starting! Using high-end tests, infra-as-code and under extensive verification of the desired outcome, the developed items will be deployed.
The next step: managed services
After deploying your application in the (hybrid) cloud, it is time to take the next step. Digital transformation never stops, therefore Sentia will use the same 5D approach to continuously improve the IT landscape, application by application. While executing the digital transformation, modern application management ensures operational challenges are automated in parallel.
Prevent incidents and control stability and performance with our Application Performance Management services
Automate recurring changes & implement automated incident remediation and self-service maintenance
Make sure you have the time, resources and opportunity to increase innovation and lead your industry
Let's start!
Using an Agile approach combined with a short Sprint cadence, you are still in control of what is happening, while Sentia's experts lead the way. Our delivery teams consist of a variety of expert profiles, such as: Agile coaches, cloud architects, software engineers, technical cloud consultants, cloud engineers and technical application engineers. Every cloud journey starts with Defining the situation to-be and Discovering the current state. Let us assess your application landscape – no strings attached - and prove ourselves!