Technology that makes you
sparkle in your industry.
Providing you the technology to reinvent your business and drive your digital transformation. So you can lead the way in your industry.
Technology to lead the way
Sentia believes in technology that transforms businesses and supports client's goals. Your architecture should complement your business strategy, not just solve immediate challenges. We firmly believe in technology that future-proofs your business and gives you the ability to build and continue innovating.
AWS Managed Service Program Partner
AWS is known for its selection of highly scalable and secure cloud infrastructure services. Sentia is an AWS MSP (Managed Service Program) Partner. This highly audited program is only awarded to businesses highly skilled at cloud infrastructure and application migration and provide exceptional proactive monitoring, automation, and management services.
Microsoft Azure MSP Expert Partner
Microsoft Azure cloud is at the heart of our digitalization solutions, and our Microsoft MSP expert partner status highlights that. We are a capable partner that is audited yearly, meeting a range of pre-requisites that prove we continuously work on remaining Azure experts.
Google Cloud Partner
Together with Azure and AWS, Google Cloud Platform is one of the top three cloud providers. As a certified Google Cloud Partner, we deliver a close integration with your Google services as well as a smooth transition to the cloud, ensuring a secure and efficient cloud infrastructure.
Sentia Cloud
With our private Cloud IaaS platform, you can deploy, manage, and scale your infrastructure using our self-service portal. Our flexible partner portal allows you to deploy new cloud servers and manage licenses. Choose between two virtualization platforms: vCloud Director and Windows Azure Pack.
Ymonitor Platform
Best-of-breed monitoring tools are combined, enabling your full-stack monitoring solution as a managed service. The Ymonitor Platform delivers technology, processes, and expertise to enable organizations to excel at IT Operations Management and optimize Digital Experiences. Components and services cover end-user simulation, real user monitoring, automatic root cause analysis, endpoint analysis, and business process monitoring - all to empower your organization with predictive insights (AIOPS) to prevent issues before they impact revenue and customer experience.
Certifications and Partnerships which help us lead your way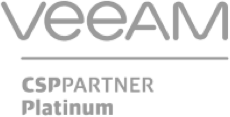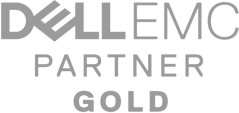 A little spark can lead to great things
You just need to know how to ignite it.
Contact us using the option below or get in touch
via info@sentia.com