Splunk
Data driven IT operations management with Splunk. Integrate, index, analyse and visualize any relevant IT Ops data.
Big data solutions
Splunk is a well-known provider of big data solutions. Splunk can quickly process, store, index and analyse big data without a lot of manual work. Splunk makes it possible to easily search through large quantities of data and find the right data. This makes it easy to get a lot of value out of data from existing tooling, without a steep learning curve or many traditional Business Intelligence configurations. In short: enabling data-driven IT Operations Management (ITOM). 
Splunk supplies a large number of Apps, that are a combination of searches, visualizations and application logic. These apps provide standard, easy-to-use functionality for their users, so that users can quickly get the most out of their data.
Processing big data
Process, search and visualize huge amounts of data.
Effortless visualization
Clear query visualization in easy to create dashboards.
The Splunk community
Daily new functionality for improving time to market.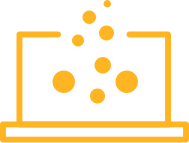 IT operations analytics
Links relevant IT data to business information for better managing IT landscapes.
Innovative solutions
Out of the box nieuwe technologieën zoals Anomalie detectie, AIOps en Machine Learning.
Seamless integration
App for virtually any existing technology makes for effortless and easy integrations.
Sentia and Splunk
IT Operations Management is all about data, and in within all of our projects we strive to achieve the best possible time to market for us and our customers. Sentia uses Splunk for two main use cases:
1. Create and use the Ymonitor Data Lake
Every Ymonitor Platform customer is automatically onboarded to the Ymonitor data lake. We use the data lake to perform flexible analysis across all our APM, ITOA and AIOps data. Based on the analysis, Sentia can deliver standard KPI reports, create a cross-customer management layer, automate work in the Sentia Control Center and prevent false positives.
2. Business process monitoring (Yprocess)
Splunk together with the Ymonitor Platform allows us to build flexible monitoring solutions, such as Yprocess. This solution offers organizations specific monitoring insights when customers want to monitor a business process, or when an IT chain is too complex for a standard monitoring solution. Yprocess is also a first step towards fully integrated business and IT KPI monitoring.
With the Yvalidate Splunk app, performance test data can be analyzed and results visualized in a way it can be interpreted by anyone with rudimentary IT skills. Furthermore, Sentia uses Splunk for technical and application log monitoring should organizations not have such monitoring in place.
How does it work?
The data processing engine and query language of Splunk is unique. Getting data into Splunk is easy because of the big library of Splunk apps: choose which apps to use and install them on your Splunk instance. Next you use API's, install a collector on a host, watch a file or simply import datafiles. Usually it is as easy as following the app manual. For example: monitoring a Windows host can be done by installing an app and a collector on the specific host. Make sure the network allows data to be sent and you're done. You can use the out of the box visualization or create your own. When data comes into Splunk, it is indexed automatically and the first rudimentary analysis of the data is easily done. More complicated questions are, obviously, more difficult to answer. We do recommend a Splunk training session before experimenting.
Who is it for?
Splunk is for everyone, licensed based on data volumes. Most apps on Splunkbase can be used if Splunk Core is installed without extra costs. We use Splunk extensively for IT Operations Management but there are many more use cases that are also part of our portfolio.
Main benefits
Less coding, but more insights.
Fast time to market with Splunkbase.
Support for almost every technology.
Data is the new Oil, use yours!
IT Operations Management glueware for analysis, integration and enrichment.
A little spark can lead to great things
You just need to know how to ignite it.
Contact us using the option below or get in touch
via info@sentia.com