Ymonitor 365
One dashboard for all your Office365 monitoring information.
Ymonitor365 biedt inzicht
With over 80 million business users, Microsoft's Office365 is on its way to become the standard application within office IT environments. But when your Office365 suite is down or does not perform as it should, it effects end-users and thus the business. What is wrong? Who is responsible? And how to fix it?
Ymonitor365 provides all insights you need to proactively monitor and manage your Office365 suite. You get 24/7 realtime insight in the performance & availability of your most important Office365 services from an end-user perspective, while smart alerting triggers action before impact.
Realtime insights
24/7 realtime insight into the performance of your Office365 services.
Fast domain isolation
Is it Microsoft, your network or something else? Shorten MTTR by fast domain isolation.
No blame game
Create one dashboard with one truth to manage all stakeholders in this IT chain.
Less service calls
Less incidents by more insights, lead to less service calls and less costs.
Netwerk performance insights
Get insight into your network performance and use it for domain isolation.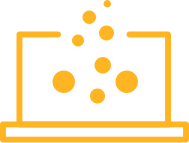 Easy to deploy
Measurements of the standard user actions are up-and-running in no-time.
Office365 monitoring for end-users
Monitoring Office365's availability and performance can be a challenge. Traditional monitoring tools can't see past your firewall, and the Office 365 Service Health Dashboard has no visibility outside Microsoft's network and reports on incidents with a delay up to hours.
As the performance of your Office 365 applications depend on many different components, end-user experiences are also comprised of many levels. When there's a falter in the performance of your applications, it is almost impossible to determine impact and find the root cause.
One dedicated dashboard
Sentia developed a standardized solution that integrates all relevant data into one dashboard.
Office365 monotoring for MSPs
As a Microsoft Managed Service Provider you are the first or second contact for Office365 end-users. In case of incidents, there often is a lack of insight into the functioning of their IT-environment, your environment and Microsoft's. With up to thousands of customers it is difficult to oversee them all and manage their Office365 suites.
The MSP dashboard
Ymonitor365 offers a dedicated dashboard for MSPs, that shows all customers and the functioning of their Office365 suite. In the dashboard a selection of clients can be made. Colors indicate if the Microsoft suite of these customers is performing good, needs attention, or is failing. In case of incidents there is the possibility to zoom in per customer.
Dedicated customer dashboards
Should something be wrong, a detailed deepdive is possible. Sentia developed a standardized dashboard for each customer that integrates all relevant data.
A little spark can lead to great things
You just need to know how to ignite it.
Contact us using the option below or get in touch
via info@sentia.com